Main content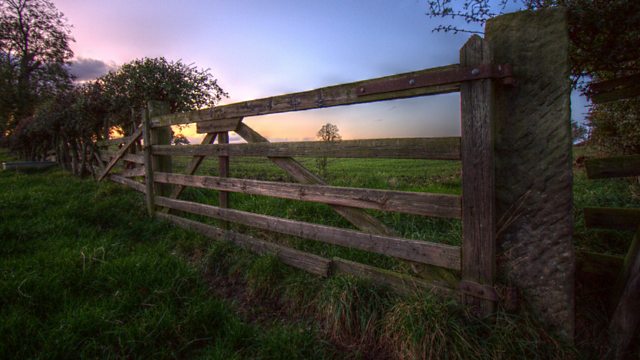 Veganism & Farming
Charlotte Smith considers whether there's any way for vegans and farmers to have a constructive conversation about the future of food and farming.
Veganism can be a polarising topic. With this year's 'Veganuary' campaign firmly underway, Charlotte Smith visits a dairy farm in South Wales, to find out whether it's possible for vegans and farmers to have constructive conversations around such an emotive subject.
Abi Reader is a third generation dairy farmer, Vice Chair of the NFU Cymru Milk Board, sits on the Wales Animal Health and Welfare Framework Group and is Chair of Cattle Health Certification Standards.
Tony Wardle is associate director of the animal rights campaign group VIVA and the man behind their in-house magazine - who says his original decision to go vegan was down to his experience of living next to a dairy farm...
Charlotte joins them for a tour of the farm and a frank discussion of dairy farming, agriculture as a whole and the rise of veganism in the UK.
She also hears from Dr Jutta Tobias Mortlock, a senior lecturer in organisational psychology at London's City University, about why this topic is so divisive; and Dr Wayne Martindale, a Lecturer in Food Insights and Sustainability at the University of Lincoln, on what sort of diet has the smallest environmental impact.
Meanwhile Anna Hill visits Bedfordshire, where partners Amanda Veal - a vegan - and Michael Jobson - a sheep farmer - have managed to find some middle ground.
Presented by Charlotte Smith; produced by Lucy Taylor.