Main content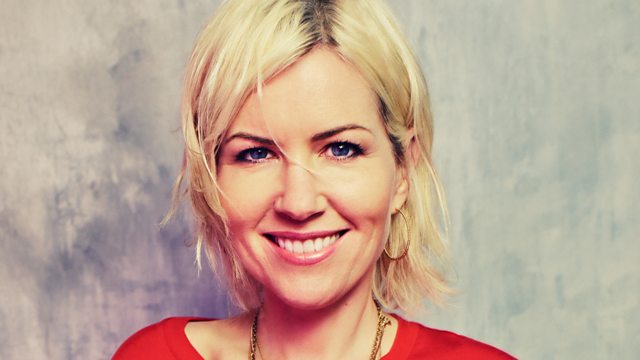 Dido and Backstage Ball
Dido gives Zoe the world exclusive first play of her new single Give You Up. Plus Zoe goes behind the scenes of Les Misérables in Backstage Ball.
Dido gives Zoe the world exclusive first play of her brand new single Give You Up and chats about her upcoming album Still On My Mind, which is released on the 8th March.
It's Backstage Ball! Zoe goes behind the scenes of the nation's much loved TV shows, movies and tours to meet the people behind the scenes who make the magic happen. Today Zoe speaks to hair and make-up designer Jacqueline Fowler who's working on the BBC series of Les Misérables, who spills the beans on the dramatic head shaving scenes and painting Aidan Turner in Poldark.
Along with Tina Daheley on news, Richie Anderson on travel and Mike Williams on sport, she and the team have the best start to your morning. With celeb guests, quizzes, headlines, tunes chosen by listeners, and more music that you can shake a glitterball at!
There's also weather with Carol Kirkwood, Lucy Shuker is live from the Australian Open before the start of the wheelchair tennis, a daily Pause For Thought provided by writer and broadcaster Sarah Joseph and listeners on the line, as Zoe entertains the nation with fun for the family!
Pause For Thought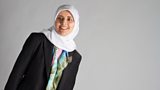 From Sarah Joseph, Editor of a Muslim lifestyle magazine:
This week – I'm focusing on my Mum - Valerie Askew. She'll reach the Big Eight-Oh on Friday.  Now to say that she's had a right life of it – would be massive understatement.  

Born just outside London in 1939, the year World War Two started, she was brought up in a well-to-do middle-class home, my grandfather was an Opera Singer. Her decision to marry a man who was, "A little dark, you know" resulted in her receiving all sorts of racism. Denied decent accommodation, she brought up my four older siblings in homes without heating, or hot water, dragging the baby carriage up four flights of stairs… taking in sewing to make ends meet. But was told that she, "Should be grateful, given your husband, you know…"  

He served in the RAF, but that mattered not-a-jot in the racism of the 1960s.
Paralysed in her hands, probably from the overwork and exhaustion, she took up modelling in the mid 60s, and then went on to run one of the world's top model agencies. Along with my Aunt, she had offices in London, Milan, Tokyo, and Los Angeles.

Her sexist bank manager stories from the 60s and 70s leave me aghast. Forget the carefully drafted business plans… One request by my Mum and Aunt for a loan was met with, "One pair of brown eyes I can resist, two never – how much do you want?"

Her day to day life included coping with murders, suicides, run-ins with the mafia, yet in the evening she would come home – put on her apron – and cook the five of us a meal.   Glamourous model agent by day. Single parent, homemaker, by night. I don't think us children could understand the enormous pressure, the stress, and the physical exhaustion of keeping it all together. But somehow she did! She was Superwoman, and I reckon her life deserves to be a film!
 
When asked who was the most worthy of our companionship, The Prophet replied, "Your mother, your mother, your mother." And told his companions, "Paradise lies at the feet of your mother."

So good thoughts to all the mothers out there, working hard and keeping things together. And Happy Birthday 80th Birthday to my Mum. Thanks for everything!