Main content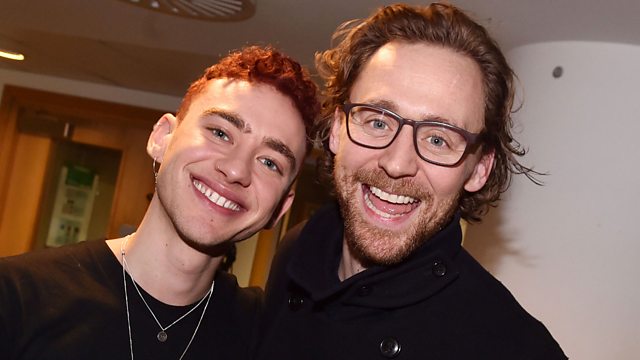 Tom Hiddleston, Saoirse Ronan and Years & Years
Tom Hiddleston talks about returning to the stage in Betrayal, Saoirse Ronan shares stories from Mary Queen of Scots, plus live music in the studio from Years & Years!
It's Friends Round Friday with Zoe Ball! Golden Globe winner Tom Hiddleston tells us about returning to theatre in Betrayal, as part of the Pinter at the Pinter season. Oscar nominated actress Saoirse Ronan reveals all about playing Mary Stuart in the new film Mary Queen of Scots. Plus Years & Years perform music from their Top Ten album Palo Santo live in the studio! Zoe puts your questions to the superstar guests and what can Tom reveal about a second series of The Night Manager?
Along with Richie Anderson on travel and Mike Williams on sport, she and the team have the best start to your morning, with celeb guests, quizzes, headlines, tunes chosen by listeners, and more music that you can shake a glitterball at!
There's also weather with Matt Taylor, a daily Pause For Thought from Rev'd Kate Bottley and listeners on the line, as Zoe entertains the nation with fun for the family!
Pause For Thought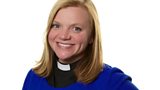 From the Reverend Kate Bottley:
When I was a little girl, believe or not, I wasn't known for my bravery. I was scared of spiders, distressed by the dark and clowns made me cower. I also had a slightly unusual fear of walking on the beach without my shoes on.
An encounter with a stranger had me hiding behind my mum's legs and only the reassuring clasp of her hand around mine could help.
A recent article catalogged a few of the UK's fears, and as well as those you'd expect, there were folk with pogonophobia, that's fear of beards, sorry Tom and onomatophobia, that's fear of saying words wrong, a mild case of that for me this morning when it came to saying Saoirse (cersha), is that right?
Just before Jesus left his disciples for the last time, he softened the parting by saying 'Do not be afraid, I am always with you.' promising them a lasting reassurance in the delightful and the difficult days ahead.
In a life where it's impossible to ever be completely absent of anxiety it's who stays with us in our fear that matters. And while most us won't ever feel the adrenaline fuelled terror of hosting a brand new breakfast show, the opening night of our new movie or playing in front of a crowd of thousands, we will, all, at some point feel afraid, and in those moments we look to our co stars, our production team, our wing men and our mums. To feel the fear and do it anyway knowing there's a hand for us to hold just when we need it and a whispering reassurance of 'You've got this, I'm here'.  And perhaps today there is someone looking to us for help.  Perhaps we need to look a bit harder to spot it.
These days I'm over most of my childhood nerves, but there's still few things that can give me a collywobble, and Pause for thought on a Friday with Tom Hiddleston watching me, is just one of them.