Main content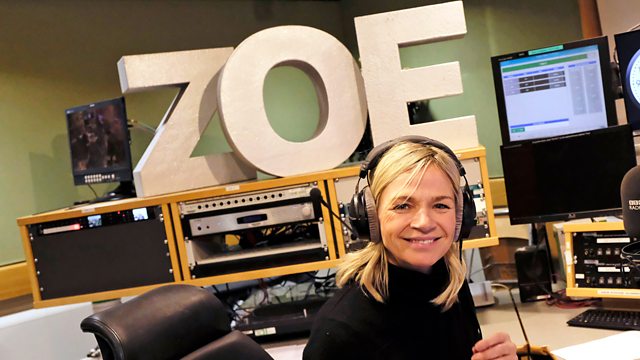 The first ever Zoe Ball Breakfast show!
Wake up and embrace the day with Zoe Ball, as she hosts the Breakfast Show for the first time! Zoe is joined by John Cleese and invites Nadiya Hussain to play Hit, Miss Or Maybe!
Wake up and embrace the day with Zoe Ball, as she hosts the Radio 2 Breakfast Show for the first time! Zoe chats to John Cleese about his latest escapades. Plus she invites Nadiya Hussain to play Hit, Miss Or Maybe with the hottest music right now.
Along with Tina Daheley on news, Richie Anderson on travel and Mike Williams on sport, she and the team have the best start to your morning. With celeb guests, quizzes, headlines, tunes chosen by listeners, and more music that you can shake a glitterball at!
There's also weather with Carol Kirkwood, a daily Pause For Thought and listeners on the line, as Zoe entertains the nation with fun for the family!
Clips

Pause For Thought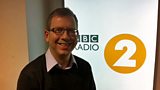 From comedian & writer Paul Kerensa:
I know it's not my place to 'welcome' you to your new home – I'm just visiting, and you've lived elsewhere on Radio 2 Street before. But welcome anyway… and if this is like moving house, I suppose it's time for some light unpacking.
We all know day one in a new place – find the kettle and your favourite mug and you're underway, maybe with a neighbour offering a well-timed carton of milk.
And you've got some lovely neighbours. Vanessa on one side; on the other there's a lovely man called Ken – he'll wave over the fence shortly. Jeremy at no. 12 talks about politics quite a lot, but he's got a lovely allotment. Then next to Steve's big house, there's another new neighbour: Sara moves in today too. What a charming neighbourhood!
But of course our neighbours aren't just those geographically near. When Jesus was asked "Who is my neighbour?", he gave the famous Good Samaritan story – famous, but one look at the world I think shows we could still learn from it. The story tells of a poor man beaten, lying in the street – and his most neighbourly passerby turns out to be the Samaritan, who society had said was his enemy. Only he extended a helping hand.
From MPs we disagree with, to the homeless enduring freezing weather, I reckon we could all up our welcoming game.
So I'll start here. Radio 2 brekkie being your new home, means you're welcomed into other homes across the land too. There's a traditional Irish blessing for new homes, spoken as a new resident moves in...
"Bless the four corners of this house 
and be the lintel blest,
and bless the hearth, 
and bless the board, 
and bless each place of rest...."
So perhaps we adapt it:
"Bless the corners of this studio,
And be the faders blessed,
And bless those buttons,
The engineers,
And bless each brilliant guest.
And as your neighbour, I've brought you a carton of milk... chocolate. Welcome Zoe to your new home, and to ours.