Main content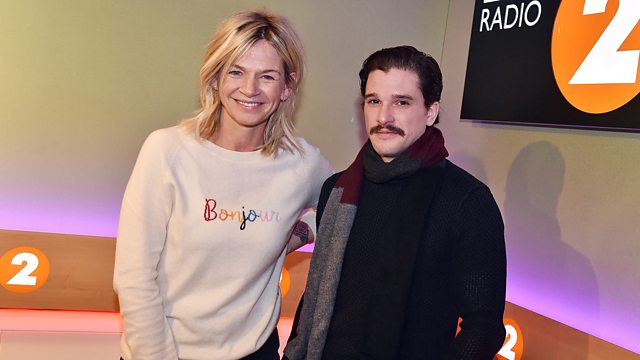 Kit Harington and Backstage Ball
Kit Harington tells Zoe about his play True West and the new How To Train Your Dragon movie. Zoe goes behind the scenes of the Strictly tour with Jason Gilkison in Backstage Ball.
Game of Thrones star Kit Harington tells Zoe about treading the boards in True West and his voice role in How to Train Your Dragon: The Hidden World.
Plus it's Backstage Ball! Zoe goes behind the scenes of the nation's much loved TV shows, movies and tours to meet the people behind the scenes who make the magic happen. Today Zoe speaks to Jason Gilkison who is the choreographer for Strictly Come Dancing Tour, he spills the beans on the catering and speed dance dating!
Along with Tina Daheley on news, Richie Anderson on travel and Mike Williams on sport, she and the team have the best start to your morning. With celeb guests, quizzes, headlines, tunes chosen by listeners, and more music that you can shake a glitterball at!
There's also weather with Carol Kirkwood, a daily Pause For Thought provided by Rabbi Harvey Belovski and listeners on the line, as Zoe entertains the nation with fun for the family!
Last on
Music Played
Maroon 5

Moves Like Jagger (feat. Christina Aguilera)

Mark Ronson

Nothing Breaks Like A Heart (feat. Miley Cyrus)

Earth, Wind & Fire

September

Greatest Hits Of 1978 (Various Artis.
Premier.
3.

Wham!

Wake Me Up Before You Go-Go

Fantastic 80's Disc 1 (Various Artis.
Columbia.

Luther Vandross

&

Janet Jackson

The Best Things In Life Are Free

Jax Jones

&

Years & Years

Play

New Order

Regret

Glorious (Various Artists).
Columbia.

Bebe Rexha

Meant To Be (feat. Florida Georgia Line)

(CD Single).
Warner Bros.

Edwyn Collins

A Girl Like You

The All Time Greatest Movie Songs.
Columbia/Sony Tv.

James Arthur

&

Anne‐Marie

Rewrite The Stars

The Greatest Showman: Reimagined (Various Artists).
Atlantic.

Eternal

I Wanna Be The Only One (feat. BeBe Winans)

Eternal - Greatest Hits.
EMI.

Portugal. The Man

Feel It Still

Ed Sheeran

Castle On The Hill

Trevor Horn

Everybody Wants To Rule The World (feat. Robbie Williams & The Sarm Orchestra)

Trevor Horn Reimagines The 80s (Various Artists).
BMG Rights Management (UK) Ltd..

Quincy Jones

Ai No Corrida

Hits Of 1981 & 1982 (Various Artists.
Polydor.

Jonas Blue

,

Liam Payne

&

Lennon Stella

Polaroid

Calvin Harris

Bounce (feat. Kelis)

The Jackson 5

Can You Feel It

Fantastic 80's Go For It! - Various.
Parlophone.

En Vogue

Don't Let Go (Love)

Huey Lewis and the News

The Power Of Love

Huey Lewis & The News - Fore!.
Chrysalis.

Martha Reeves and the Vandellas

Dancing In The Street

Dancing In The Street (Various Artis.
Universal Music Tv.

U2

I Still Haven't Found What I'm Looking For

Rock The Planet (Various Artists).
Polygram Tv.

The Pointer Sisters

Jump (For My Love)

The Best Of The Pointer Sisters.
RCA.
Pause For Thought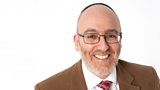 Harvey Belovski, rabbi at Golders Green United Synagogue:
A couple of weeks ago, my wife and I finally gave in.  We've been discussing it for ages and we couldn't quite agree when to do it.  I would have preferred to have waited a bit longer, but she persuaded me that the time had come.
What did we do, I expect you're wondering? We gave our 13-year-old son Shmuel Yosef a phone.  As far as we know, he's the last in his school year to get one.  Anyone who knows me, will know that I'm rarely seen without a phone stuck to my ear, so why all the angst?
Mobile phones have clearly revolutionised the world.  My children think it's unbelievable that I didn't have one until the late 90s.  There would have been no point, as no-one I knew had one either!  But I, and many other parents listening I'm sure, believe technology has its down sides – we all spend too much time staring at screens rather than talking, and kids need to develop real interpersonal skills, and not just with virtual friends.  And that's without the dangers of cyberbullying, accessing unsuitable content and time-wasting.
Used well, a phone can of course be life and relationship affirming, but used without caution, I think it can stunt emotional and psychological development.  And while shielding ourselves from possible problems by avoiding smart phones altogether is an option that – I think there's a better way.
The great Jewish thinker, Maimonides believed in what is known as the golden mean – finding a happy medium. He thought that the best route to achieving physical, mental and moral stability was by avoiding extremes.  The Jewish Bible recommends not being too wicked, as well as not being too righteous.  A middle way in food, drink, sex, and, I suggest, phone use, lets us care properly for body and soul.  Uncontrolled use of anything is obviously damaging, but banning things just makes them more alluring.  I recognised years ago that the best way to sell a book is to ban it!
So Shmuel Yosef now has a phone and I feel sure he'll use it sensibly.  Trouble is, I'm not much of a role-model here.  In fact, I'm already wondering who's messaged while I've been on air.  Looks like I need to remember Maimonides' golden mean more than my son.
Broadcast