Main content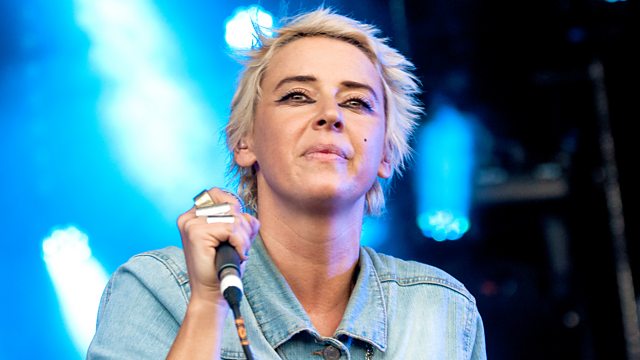 Cat Power
Matt Everitt talks to Cat Power about the key moments of her life and career.
Matt Everitt talks to Cat Power about the key moments of her life and career.
Chan Marshall aka Cat Power is an artist known for her haunting vocals and emotionally revealing songs, in which is she unafraid to lay her innermost feelings bare.
Having taken on the stage name Cat Power for her first band in 1992, she has since adopted it as a moniker for all her musical projects, which has included collaborations with Dave Grohl and Eddie Vedder.
She chats candidly to Matt about her earliest musical influences growing up in Georgia listening to her gran's country and church music, before her sister introduced her to experimental rock at the tender age of 11 - which sparked her long-term love of 'outsider' music.
She was "discovered" opening for Liz Phair in 1993 by Sonic Youth's Steve Shelley, which led to her first album, 'Dear Sir' in 1995 and most recently released her 10th album, 'The Wanderer' in 2018.
In this episode, Cat Power also gives an insight into her own raw, spontaneous approach to her own live shows as an artist, life-changing advice from Jonathan Richman, as well as the reasons for her passion for music from Aretha Franklin, Can, and more.
Featured in...
A collection of interviews with artists on the music and moments that have defined them.
The first record I ever bought… by Noel Gallagher, Janelle Monae, Florence Welch, Thom Yorke, Elton John and many more
Podcast
Interviews with major artists revealing the moments and songs that shaped their careers.