Main content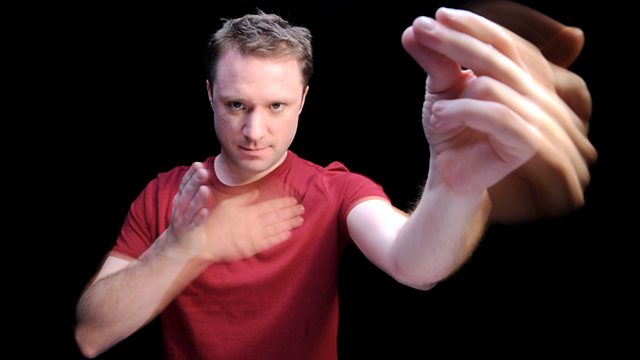 Going solo
From timpani to timbales, crotales to cow bells, Colin Currie conjures up a spectacular range of music for percussion.
Crash, bang, wallop?
No! Colin Currie suggests you think again as he embarks on a journey of sonic exploration. In this episode, percussion is truly set free as Colin chooses some of the most innovative, exquisite and powerful music written for percussion over the past century.
When thirteen percussionists lined up on stage in New York in 1933 to play Ionisation by Edgar Varèse, solo percussion music was firmly planted on the musical map. Composers and performers suddenly became aware of the huge expressive potential of a family of instruments that had previously been used primarily for rhythmic accompaniment and occasional sound effects.
In the decades that followed many more composers started writing for percussion ensembles and soloists, allowing musicians like Colin to thrive. He'll be introducing a piece played on tuned metal pipes, music for huge multi-percussion set-ups, and the sound of one of the most beautiful and versatile of all percussion instruments, the marimba. Plus an entertaining solo from the jazz master Buddy Rich.
A Tandem Production for BBC Radio 3
Featured in...
We broadcast more live and specially-recorded concerts and opera than any other station.