Main content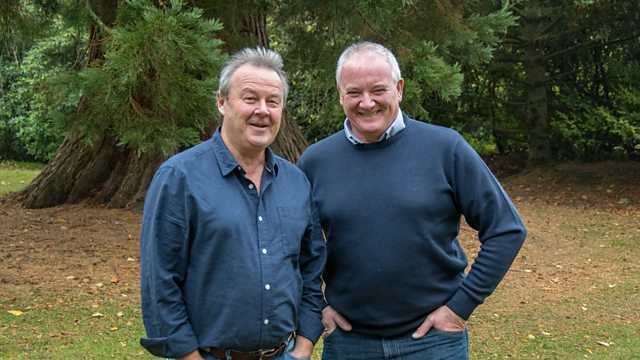 Cairngorms, Ayrshire and Camera Traps
Join Mark Stephen and Euan McIlwraith for the latest outdoor activities from Shetland to the Borders, plus the key stories for those who live and work in the countryside.
Euan looks back on the last five years of conservation work in the Cairngorms National Park as they take stock and prepare to look ahead to the next five years. He hears what their priorities will be in terms of species and habitat.
Mark catches up with farm manager Chris Leslie who went on a trip to New Zealand at the end of last year. They speak about the practical and cultural differences in agriculture between Scotland and New Zealand.
A capercaillie at Glen Tanar Estate in Deeside is displaying "lekking" behaviour out of season this year. Euan finds out more.
Moray Waste Busters is a charity which aims to cut down on reusable items being put into landfill. Since they started in 2002 they've grown into a huge success as Mark finds out more when he goes to see what treasures he can find.
For years now there have been discussions about a Borders National Park. Euan hears the latest on the long running campaign.
Mark catches up with the team behind The Ayrshire Coastal Path, a 100 mile route from Glenapp to Skelmorlie after they had a busy 2018.
Euan gets some camera trap tips from Saving Scotland's Red Squirrels to try and capture some footage in the Beechgrove car park.
More soundscapes sent in by our listeners.