Main content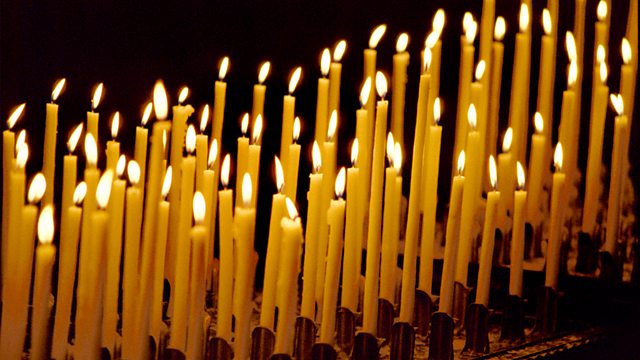 19/01/2019
Spiritual reflection to start the day with writer and broadcaster, Anna Magnusson.
Script
Good Morning

On these dark January mornings, unalleviated by the lights of Christmas, my mind drifts back to a day in Iceland.  I was in my mid twenties, studying Icelandic at the university in Reykjavik, and that January morning I was shopping with my father. 

I'd never been shopping with him in my life, in any country at any time, but he was visiting me for a couple of days and it was bitterly cold and snowy.  He wanted to buy me a 'proper' coat to keep me warm and dry – something that Icelanders would wear, with their thick boots and fur hats.  I politely drew the line at the Russian Cossack hat, but I loved the coat. It was long and grey and belted, with a shiny, silky lining. Being the 1980s, it also had slightly padded shoulders and, remembering it now, I think I did look a bit like a Russian soldier.
But I tell this story of a dark January morning in Iceland, not because of the coat – but because of the memory of the coat.  Which was the memory of being with my father in his home country, strolling down the road, speaking some Icelandic together. I think I held his arm. I know I loved hearing him talking Icelandic to people in the street, and smelling his pipe smoke as we walked.
I had that coat for twenty years at least, until eventually I took it to a charity shop one January, at the beginning of a new year.  I wonder what became of it.
God, who gives winter's cold darkness and memory's piercing light  – thank you for the blessing of a new day, and the comfort of the old days we carry.   Amen