Main content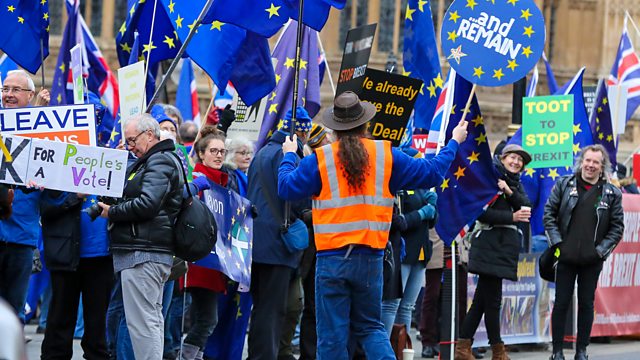 Is Britain's political system broken?
The Brexit process is stretching the UK's political system to its limit. Is that system now broken?
There is little or no consensus in Westminster about what kind of Brexit, if any, MPs want. The government's plan was defeated by a whopping 232 votes. And Labour's vote of confidence in the government was then defeated.
Brexit has stretched the British parliamentary system to its limits. David Aaronovitch and guests examine Britain's constitutional crisis and ask if the current political system is irretrievably broken.
GUESTS
Katy Balls - Deputy Political Editor of The Spectator
Sam McBride - Political Editor of The Belfast Newsletter
Alison Young - Professor of Public Law at the University of Cambridge
Robert Hazell - Professor of Government and the Constitution at University College, London
How did universal credit come about, and why has its roll-out been delayed?

As Paris braces for another weekend of demonstrations, we ask what's going on in France.

After the Katowice summit where does the world now stand on climate change?