Main content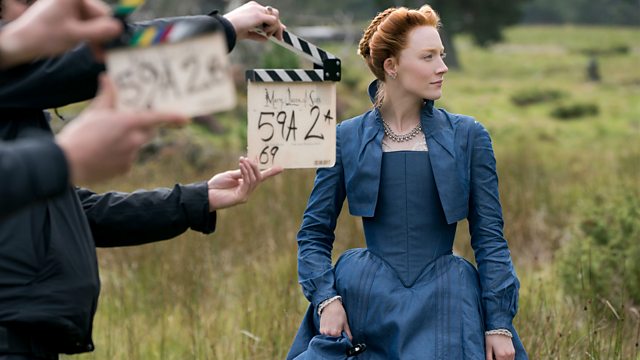 Mary Queen of Scots
Presented by Antonia Quirke. Director Josie Rourke discusses her drama Mary Queen of Scots, which depicts a historical event that never took place.
With Antonia Quirke.
Director Josie Rourke discusses her film debut Mary, Queen Of Scots, and explains how one tweet about the film's historical accuracy became the thing that journalists wanted to talk to her about.
Composer Neil Brand starts a new series about famous scores that were last minute replacements. First up is 2001: A Space Odyssey in which Stanley Kubrick famously scrapped the original soundtrack in favour of some classical hits.
Writer, drag performer and film-maker Amrou Al-Khadi explains why they saw themselves reflected on screen in Bend It Like Beckham, and why it has nothing to do with football. Listener James Burgess reveals his screen epiphany.