Main content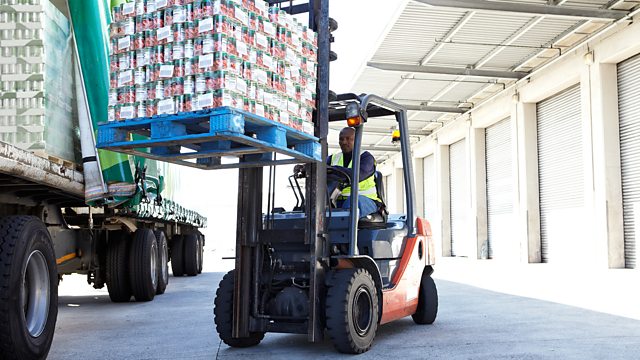 Students and Universal Credit, Brexit stockpiling, pension advice compensation
Students with disabilities, or children, are finding they're worse off under the Universal Credit benefits system. Supermarkets have started stockpiling supplies ahead of Brexit.
Students with disabilities or children are finding they're worse off under Universal Credit. Under the new system, student loans are considered income, and count pound for pound against any Universal Credit benefit entitlement. Some students have found that their loan cancels out all or most of any benefit they would have received.
Tesco and Marks & Spencer have confirmed that they're now stockpiling long-life groceries ahead of Brexit. It's good news for the UK's warehouse industry. We speak to one company that says they're almost at full capacity - when they would normally operate at around 85% full. Not only are suppliers starting to store goods, they're also buying and keeping empty space in case of need.
If you receive bad advice about transferring your pension pot, you might be able to claim compensation from the FSCS - Financial Services Compensation Scheme. In 2018, the FSCS paid out over £40m to people who had received poor advice to transfer their savings out of a defined benefit pension scheme. That's double the amount of compensation paid two years ago. MP's on the Work and Pensions Select Committee are concerned that some of the charges used to pay independent financial advisers can incentivise bad advice.
Presented by Winifred Robinson.
Produced by Beatrice Pickup.