Main content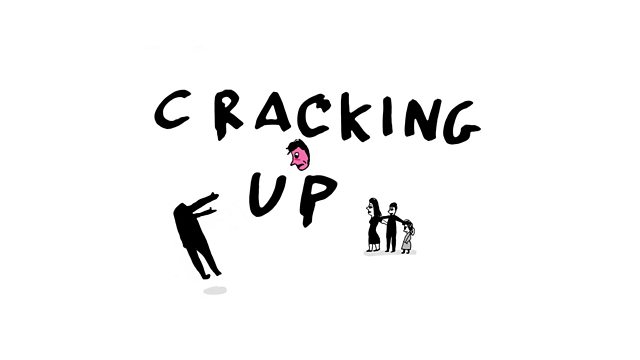 Risky Business
Divorcee Spencer hears a radio report about frozen toilet-waste falling from aeroplanes and emails ex-wife Tina a lengthy risk assessment to ensure the safety of their children.
A radio report about frozen toilet-waste detaching from aeroplanes and falling with fatal consequences prompts divorcee and psychotherapist Spencer Pandy to issue ex-wife Tina with a series of directives aimed at ensuring the safety of their children. An altercation between Spencer and a Special Needs Transport driver prompts him into the character of his alter-ego the Health and Safety Guardian he christens 'The Pandyman'. Meanwhile 11-year-old daughter Tilly has heard (but not understood) the word 'brothel' and proceeds to proclaim it at every opportunity. Tina visits an IVF clinic to explore the possibility of her and boyfriend Owen becoming parents but 'around late 2011 there was an anomaly with the facility, a malfunction that meant something frozen didn't stay frozen and something tiny disappeared. Hope.'
Spencer becomes embroiled in a lengthy misunderstanding with a pilot regarding how frequently the man goes to the toilet on a long flight and then demonstrates the difficulty involved in bringing any period of therapy to a close. 

Dylan cycles round to visit Spencer who's delighted to see the sturdy motorcycle crash helmet intended to protect him from '25 kilos of frozen wee wee' only to explode with rage when he realises the helmet belongs to Owen.