Main content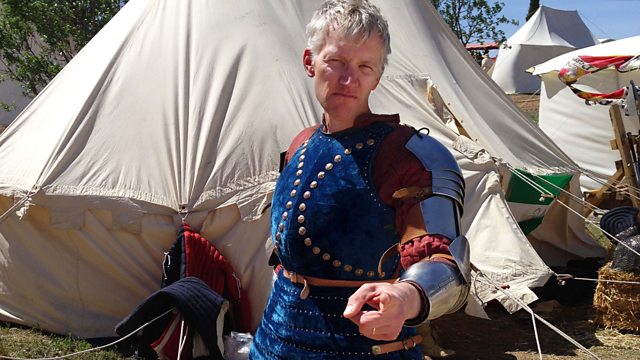 Borders
Tom Holland and Iszi Lawrence follow history's story-laden lines and linkages. This week they cross Britain's borders old and new from Offa's Dyke to the Belfast peace lines
With Donald Trump's Mexican wall back in the news, Tom Holland and Iszi Lawrence follow history's lines and linkages to discover how Britain's borders have been used to separate communities.
Tom travels to Offa's Dyke to find out how the 176-mile-long, 8th century earthwork divided the Anglian kingdom of Mercia from Powys.
In Belfast, the so-called peace lines are barriers that often cut across streets separating nationalists from unionists. But now a new scheme is under way to neutralise their effect. Making History examines how Belfast is changing.
And, crossing the border - how the development of passports formalised frontier control.
Producer: Alison Vernon-Smith
A Pier production for BBC Radio 4