Main content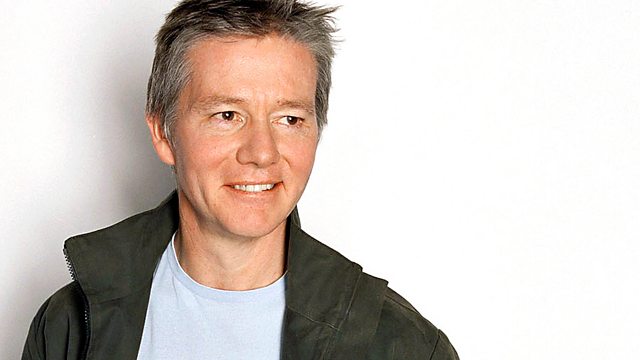 Programme 3, 2019
Tom Sutcliffe chairs radio's most notorious cryptic quiz, this week featuring the teams from the south of England and the Midlands.
(3/12)
The pairs from the South of England and the Midlands make their first appearance of the 2019 season in today's contest. Tom Sutcliffe is on hand to ensure fair play and to provide useful hints and steers where needed, although he will be docking points every time he has to supply a clue.
As usual the programme includes a selection of the best recent question ideas received from listeners. Tom will also reveal the solution to the teaser puzzle he left listeners with at the end of the previous edition.
Producer: Paul Bajoria
Last week's teaser question
Tom asked:
If you were feeling unkind, how might you describe the fish-processing capital of Great Britain, W.S. Gilbert's house, and Norman Wisdom's boss?
70 per cent of Britain's fish-processing industry is based in Grimsby. The librettist W.S. Gilbert lived in a house in north-west London called Grim's Dyke. The boss, played most often by Edward Chapman, who was a foil to Norman Wisdom in his comedy films was called Mr Grimsdale.
You might therefore describe them all as 'grim'.
The RBQ League Table 2019
The scores after two matches in the current season are as follows.
1= North of England   Played 1  Won 1  Drawn 0  Lost 0  Total points 19
1= Northern Ireland  P1  W1  D0  L0  Pts 19
3  Wales     P1  W0  D0  L1  Pts 18
4  Scotland   P1  W0  D0  L1  Pts 16
5= Midlands    P0  W0  D0  L0  Pts 0
5= South of England   P0  W0  D0  L0  Pts 0
Today's questions
Q1  Why might Sadiq's old constituency, Cold Comfort Farm and a village near Cromer prevent you from hearing this programme?
Q2 (from Simon Squires)  If a thinker joins one who is inattentive, they could encounter Winnie-the-Pooh. If the thinker then accompanies Pooh, they will end up in London. Why should Papa be involved in all this?
Q3 (from Peter Williams)  Music:  Who would spend time with these meddlesome people?
Q4  Why might Old Macdonald listen out for Jane Smiley's campus novel, Napoleon's 'Brave des Braves', Dulcamara and Roseanne?
Q5  In what sense might the country where Dr Watson received his war wound, something Hamlet has five of, and the Yellowhammer State, come before all others?
Q6 (from Cameron Hall)  Music:  Why might this piece appeal to a friend who doesn't mutiny, a tyrannical player of the lyre, and a Portuguese regicide?
Q7 (from Dave Hawthorn)  Square the following: the truth in the Georgian azaleas, a famous thicket at a race track, bovines on the cricket field, and the last turn before home on a Surrey course?
Q8 (from Jim Coulson)  Can you explain how you help Alice to get to the Snark, by way of something thin, something slippery, something loose and something edible?
This week's teaser question
What blow was recently dealt, in the Irish Sea, to a capital display, northern twins and the largest scaffold?
Don't write in - there are no prizes - but the solution will be revealed at the beginning of next week's edition.