Main content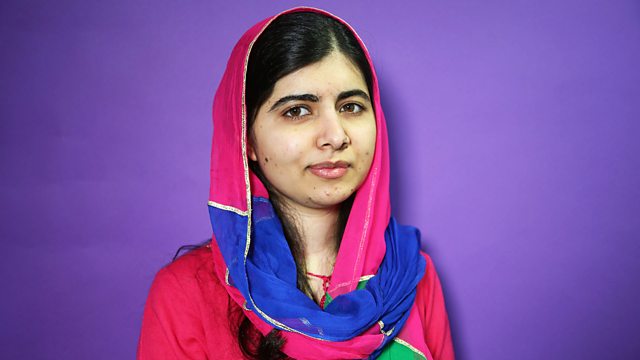 Malala Yousafzai. A history of women working from home. Sorting your life admin.
Malala Yousafzai and the stories of girls around the world who find themselves refugees.
Malala Yousafzai is a beacon for girls' education, famously continuing her campaign after she was shot in the head by a Taliban gunman aged 15. She's now written a new book highlighting the stories of girls around the world who become refugees. She joins Jane to discuss seeing beyond the language used around migrants today.
From lace making and hammering chains to video conferencing, where women work continues to be a crucial indicator of their role in society. We discuss the history of women working from home with the creators of new exhibition in Leeds: Imagining Women's Home-Work: History, Photography, Activism.
How often do you feel daunted by your to-do list – the bills to pay, the play dates to arrange, the tax return to complete? Elizabeth Emens is Professor of Law at Columbia Law School. A working mother, with two young children, going through a divorce, she became swamped by life admin. To find a solution and help others she has written The Art of Life Admin: How to do less, do it better and live more.
The longest running women's weekly magazine The People's Friend is 150 years old. We mark the birthday with Editor Angela Gilchrist.
Presenter: Jane Garvey
Interviewed Guests: Malala Yousafzai
Interviewed Guests: Leonora Saunders
Interviewed Guests: Helen McCarthy
Interviewed Guests: Elizabeth Emens
Interviewed Guests: Angela Gilchrist
Producer: Helen Fitzhenry
Clips