Main content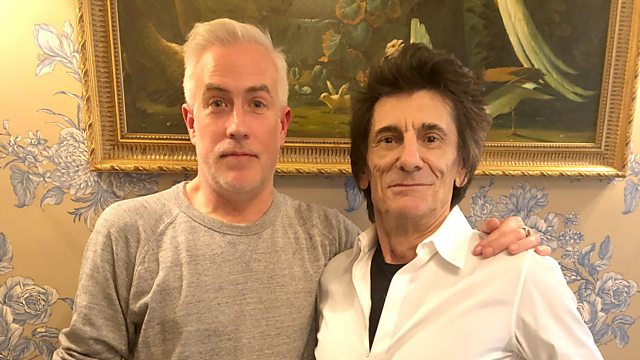 Ronnie Wood
Matt Everitt interviews Rolling Stone Ronnie Wood about his life and career.
Matt Everitt chats to Ronnie Wood about his colourful life and career.
Hear about Ronnie's key musical moments, including his being captivated by the R&B explosion in London in the 60s, and his passion for Duke Ellington and Blues Incorporated.
Ronnie also gives in insight into his first band The Birds, working with Jeff Beck and the Faces, and his musical relationship with David Bowie.
Plus he reveals what it's really like being in The Rolling Stones, along with news of their next album, and gives his take on having one of the greatest rock star haircuts of all time.
Featured in...
A collection of interviews with artists on the music and moments that have defined them.
The first record I ever bought… by Noel Gallagher, Janelle Monae, Florence Welch, Thom Yorke, Elton John and many more
Podcast
Interviews with major artists revealing the moments and songs that shaped their careers.