Main content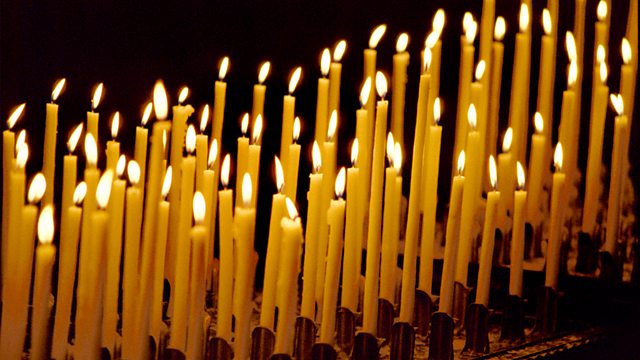 14/01/2019
A reading and a reflection to start the day with the Archdeacon of Bangor, Mary Stallard
Script:
Good morning. I was recently at a service of welcome for a priest when something unexpected happened.
 
Girls from a local primary school were singing a duet, they both sang well with clear voices that blended tunefully, but then calamity struck: one of them forgot her words, overcome with embarrassment she ran from the altar in tears. Her head-teacher smiled at her and whispered something encouraging, a woman, who I think might have been her mum, hugged her and stroked her hair, and the other girl with great poise just carried on singing.
 
It felt slightly awkward, but then after some time-out to compose herself, the child who'd been crying went back and joined her friend to sing the last verse of their song. Needless to say, they got a huge round of applause from the congregation.
 
It was a beautiful moment, but it only happened through the interaction of everyone involved: – the friend who carried on singing made it possible for the music to continue, the adults who were gentle and kind had encouraged the one who was upset to try again and the child herself had found the courage to go back and face her fear. It was one of the most wonderful pictures of cooperation and teamwork I've seen, demonstrating exactly how a healthy community can work well together, enabling restoration and discovering fresh hope.
St Paul used the image of a body to describe this way of interconnected working, recognising that each member has their own unique gifts but that a community functions best, and can flourish when individuals are able to work together.
 
Living God, thank you that you bless us with different gifts and opportunities. Inspire us with your wisdom that we might be attentive to the needs and potential of those around us. Amen.