Main content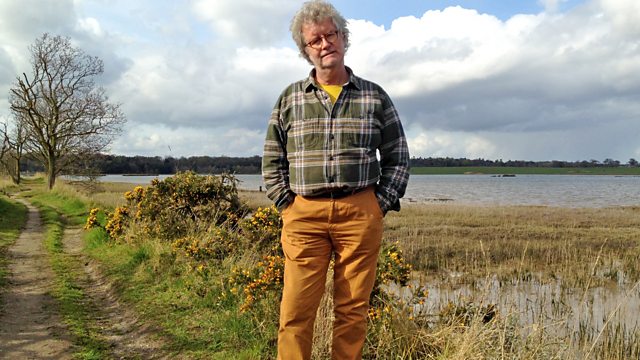 Slowing Down
With the fast pace of life, slowing down can feel like an impossible task. Writer and priest Malcolm Doney explores how applying the brakes even slightly can improve our wellbeing.
Writer and priest Malcolm Doney ponders how his move from a busy, city working life to the peaceful countryside has brought about a new, slower pace that's changed many aspects of his daily life and outlook.
Malcolm explores the pitfalls of our fast, "roadrunner" culture - from not having time to nurture important relationships to our tendency to lack patience. Malcolm learns of the 'slow movement', an organised resistance to our culture of speed that spans several decades, driven by those producing 'slow' cinema, cooking and fashion. He examines the 'slow art' and 'slow music' of James Turrell, Brian Eno and Danny Hills.
Waiting, doing nothing - although going against the norms of our culture - has its virtues, given that God doesn't work to human beings' impatient timetable or on demand. So how can we best slow down and be patient, especially during life's more chaotic and stressful moments? Malcolm takes tips from Michael Palin on finding peace, and free-diver Kimi Werner on resisting panic.
Malcolm concludes that slowing down allows us to place value on everyday moments, even small things like drinking tea, and encourages us to give slowness a go.
Presenter: Malcolm Doney
Producer: Sera Baker
A TBI production for BBC Radio 4
Readings
Title: The Bright Field, Laboratories of the Spirit
Author: RS Thomas
Publisher: MacMillan
Title: In Praise of Slowness
Author: Carl Honoré
Publisher: HarperCollins
Title: The Irreducible Needs of Children
Author: T. Berry Brazleton and Stanley Greenspan
Publisher: Da Capo Press
Title: James Turrell Interview
Author: James Turrell
Publisher: Interview Magazine
Title: The Millennium Clock
Author: Danny Hillis
Publisher: Wired
Title: The Big Here and Long Now
Author: Brian Eno
Publisher: The Long Now Foundation
Title: Brian Eno: 'It's simply not my temperament to look back'
Author: Brian Eno
Publisher: Independent
Title: 1 Kings 19:11-12, NIV
Publisher: Hodder Classics
Title: I am Waiting, A Coney Island of the Mind
Author: Lawrence Ferlinghetti
Publisher: New Directions Publishing Corporation
Title: '50 Things to do in a Church' with Michael Palin
Author: Michael Palin
Publisher: National Churches Trust
Title: The Third Body, Eating the Honey of Words
Author: Robert Bly
Publisher: HarperCollins
Today's programme was presented by Malcolm Doney.