Main content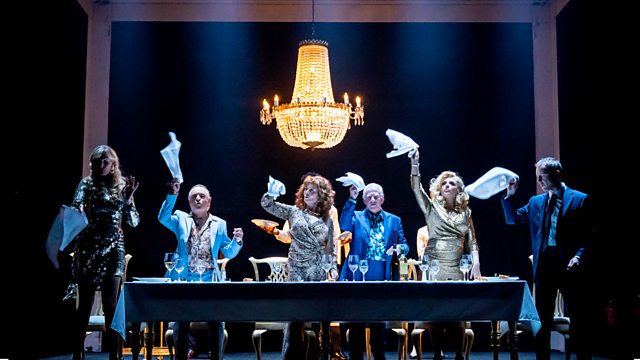 Pinter at The Pinter, Stan and Ollie, Eric Vuillard, Whistler and Nature, Guitar Drum and Bass
Pinter at The Pinter - Party Time and Celebration, Stan and Ollie, Eric Vuillard - The Order of the Day, Whistler and Nature at The Fitzwilliam, Guitar Drum and Bass on BBC4.
The staging of all Harold Pinter's one act plays at The Pinter Theatre in London continues - We've been to see Party Time and Celebration
Stan and Ollie is a film that examines the relationship between the two film comedy pioneers Laurel and Hardy as they toured the UK in their twilight years. Starring Steve Coogan and John C Reilly it deals with their occasional disputes and deep love and respect for each other
Eric Vuillard's novel The Order Of The Day won 2017's Prix Goncourt. It's about Hitler's annexation of the Sudetenland, imagining the processes and machinations that made it possible and not quite the triumph it was portrayed
The Fitzwilliam Museum in Cambridge has an exhibition of "Whistler and Nature". exploring how J.M. Whistler's relationship towards the natural world evolved throughout his life
Guitar Drum and Bass is a new series on BBC4, exploring the role that these instruments have played in the development of popular music - what makes a great drummer/bassist/guitarist?
Tom Sutcliffe's guests are Mark Billingham, Alice Jones and Susannah Clapp. The producer is Oliver Jones
Podcast extra
Alice recommends Daniel Kitson at Battersea Arts Centre
Mark recommends the Twitter poetry exchange between Richard Osman and Piers Morgan. Also the reissue of The Beatles' White Album, Willie Vlautin
Susannah recommends Harris's List of Covent Garden Ladies
Tom recommends the podcast Broken Hearts
Whistler & Nature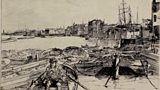 Whistler & Nature is on at The Fitzwilliam Museum in Cambridge until 17 March
Stan & Ollie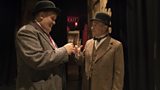 Stan & Ollie is in cinemas from 11 January, certificate PG
Pinter Six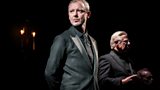 Pinter Six is on at the Harold Pinter Theatre in London until 26 January
Photos (including main image): Marc Brenner
The Order of the Day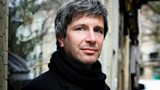 The Order of the Day by Eric Vuillard is published by Picador
Photo: Melania Avanzato
Guitar, Drum and Bass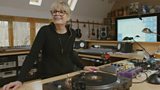 Guitar, Drum and Bass begins 11 January at 9pm on BBC Four
Subscribe to the Saturday Review podcast
Podcast
Sharp, critical discussion of the week's cultural events, with Tom Sutcliffe and guests