Main content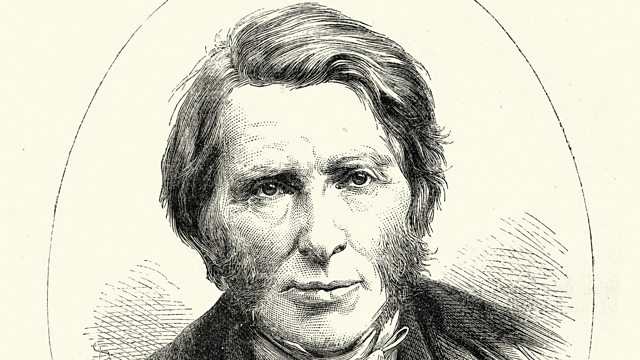 Born in 1819: Ruskin, Clough and Bazalgette.
Laurence Scott examines Ruskin, Bazalgette and Arthur Hugh Clough, all members of the class of 1819 celebrating their bicentenary with Queen Victoria.
The social campaigning, engineering and writing of three Victorians - art critic and philanthropist John Ruskin, poet and assistant to Florence Nightingale Arthur Hugh Clough and the builder of London's sewer system Joseph Bazalgette. Greg Tate, Suzanne Fagence Cooper , Stephen Halliday and Kevin Jackson join Laurence Scott to debate the way these 3 Victorians changed the way we look at the world and shaped our understanding of the Victorians..
Suzanne Fagence Cooper is the author of Ruskin, Turner and the Storm Cloud; To See Clearly: Why Ruskin Matters and Effie: The Passionate Lives of Effie Gray
Stephen Halliday is the author of The Great Stink of London - Sir Joseph Bazalgette and the Cleansing of the Victorian Metropolis
Kevin Jackson is the author of Worlds of John Ruskin
Gregory Tate is the author of The Poet's Mind: The Psychology of Victorian Poetry 1830-1870
Producer: Zahid Warley
Laurence Scott examines the eminent Victorians Ruskin, Bazalgette and Arthur Hugh Clough
Featured in...
Boris Vian, Arne Næss, Karl Ove Knausgård, Javier Marías, Nawal El Saadawi, Tale of Genji

Creativity, performance, debate