Main content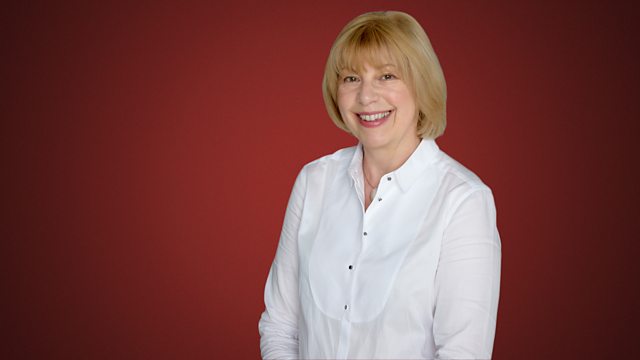 Opera Matinee: Zandonai's Francesca da Rimini
Riccardo Zandonai's gripping opera Francesca da Rimini from La Scala, Milan, conducted by Fabio Luisi.
Riccardo Zandonai's gripping opera Francesca da Rimini from La Scala, Milan, conducted by Fabio Luisi. The opera, based on the play by the controversial Italian poet Gabriele D'Annunzio, is a heady brew of doomed love, lust, jealousy and betrayal, and is Zandonai's best-known and most compelling work
Presented by Penny Gore
2.00pm
Zandonai: Francesca da Rimini
Francesca da Rimini.....Maria José Siri (Soprano)
Paolo il Bello.....Roberto Aronica (Tenor)
Giovanni Lo Sciancato.....Gabriele Vivani (Baritone)
Malatestino dall'Occhio.....Luciano Ganci (Tenor)
Samaritana.....Alisa Kolosova (Mezzo-soprano)
Ostasio.....Constantino Finucci (Bass)
Biancafiore.....Sara Rossini (Mezzo-soprano)
Garsenda.....Valentina Boi (Soprano)
Altichiara.....Diana Haller (contralto)
Adonella.....Alessia Nadin (Soprano)
Smaragdi.....Idunnu Munch (Mezzo-soprano)
Ser toldo Berardengo.....Matteo Desole (Tenor)
Il Giullare.....Elia Fabbian (Bass)
Il Balestriere.....Hun Kim (Tenor)
Il Torrigiano.....Lasha Sesitashvili (Baritone)
La Scala Chorus
La Scala Orchestra
Fabio Luisi (Conductor)
4.25pm
As part of New Year, New Music, Radio 3 presenters introduce some of the latest pieces of music they love
4.30pm
Tchaikovsky: Francesca da Rimini
BBC Symphony Orchestra
Semyon Bychkov (Conductor)
Synopsis
ACT I
Italy, 13th century. In the house of the Polentani family in Ravenna, servants joke with a jester. They are interrupted by the arrival of Ostasio, who, for political reasons, plans to trick his sister Francesca into marrying the cruel Giovanni Malatesta, known as Gianciotto, who is deformed. Francesca, who has never met her future husband, has been led to believe that she is to marry Paolo, Gianciotto's handsome brother. Francesca enters, upset at the prospect of leaving her home, and is comforted by her sister. The servants rush in to tell her that her bridegroom has arrived; they declare him the fairest knight in the world. It is Paolo, arriving in place of his brother. The sisters say goodbye as Paolo enters the courtyard. Francesca offers him a rose and, without exchanging a word, they at once fall deeply in love.
ACT II
Francesca now lives in Rimini as Gianciotto's wife. During an attack on the Malatesta palace by a rival family, she meets Paolo and gently reproaches him for the fraud practiced on her. He begs her forgiveness and asks how she would have him die, then rushes off to battle, fighting furiously. Francesca prays for God's protection. An arrow seems to strike Paolo in the head and he collapses. When Francesca rushes to him, he tells her that he is unharmed—it is his love for her that is killing him. Gianciotto arrives, surprised to find his wife amid the fighting men. Francesca offers him and Paolo a cup of wine in celebration of their victory. When Malatestino, Giovanni and Paolo's younger brother, is carried in, Francesca bandages his wounded eye with her scarf. The men rush back to finish the battle.
ACT III
Francesca reads the story of Guinevere and Lancelot to her ladies, who entertain her with dancing and singing. She dismisses them when her maid Smaragdi brings news that Paolo, who had left Rimini to forget Francesca, has returned. He enters and Francesca begs him to give her peace, but he declares his love. They continue to read from the tale of Guinevere and Lancelot and finally kiss, following the lead of the legendary lovers in the story.
ACT IV
Part 1: Malatestino, who is desperately in love with Francesca, pleads his case with her, even offering to poison Gianciotto. She is repulsed by his advances, and he leaves just as Gianciotto arrives. Francesca tells her husband of Malatestino's behavior. When Gianciotto confronts his brother, Malatestino reveals that he has seen Paolo entering Francesca's room at night. Gianciotto demands proof of his wife's infidelity, and the two brothers agree to surprise the lovers that very night.
Part 2: Francesca has bad dreams and is comforted by her ladies. Paolo arrives and both renew their declarations of love. When Gianciotto's voice is heard from outside, Paolo tries to escape through a trap door but is caught by his brother, who forces his way into the room. Gianciotto is about to stab Paolo when Francesca jumps between them and is killed. Gianciotto then stabs Paolo and the lovers die in each other's arms.