Main content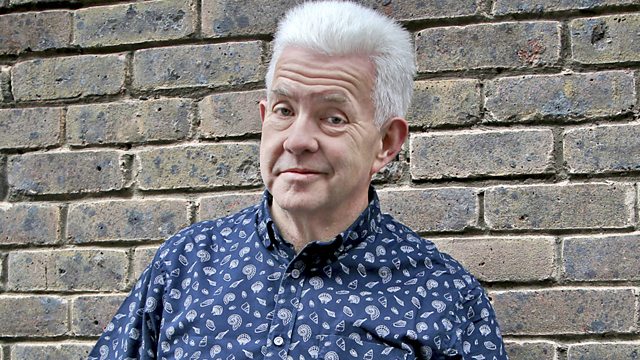 Synesthesia
Musician LJ Rich and linguist Rob Drummond mix up the senses with an exploration of synesthesia. Plus poetry from Ruth Padel, Abi Palmer and Hannah Silva.
We're crossing senses on The Verb this week, examining Synesthesia, with musician LJ Rich, linguist Rob Drummond, and poetry from Ruth Padel, Abi Palmer and Hannah Silva.
For musician, broadcaster and synesthete LJ Rich, the world is drenched in music. With the help of a piano, she lets us inside her experience of the world, where tastes, colours and even the most boring train station make beautiful music.
Verb regular, the linguist Rob Drummond has been researching the colour associations we all have with certain vowel sounds and has discovered some intriguing patterns.
And there's plenty of poetry to stimulate your senses, Ruth Padel's latest collection is 'Emerald' (Chatto). The book is a meditation on grief, but is also shot through with colour. Hannah Silva presents her 'musical shirt', as made for her by Tomomi Adachi, the shirt is an invention that allows her to turn movement into sound poetry. And finally, poet and performer Abi Palmer finds that her synesthesia is heightened by the experience of water, so especially for The Verb she presents a poem written while taking a 'musical bath'...
Presenter: Ian McMillan
Producer: Jessica Treen
Last on
LJ Rich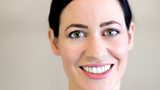 Musician, inventor and broadcaster LJ Rich hears the world in a very different way to most of us; her synaesthesias means everyday sounds are transformed into symphonies. She lets us into her world using technology she has invented called 'Glitching', which transforms our sonic experience of the world in real time. She also explains why Ian's presenting voice is 'like a river' and plays for us the beautiful sound of a good cup of coffee.
Ruth Padel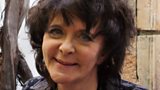 'Emerald' is the latest collection from Ruth Padel. As Ruth explains, she was already writing poetry with a focus on the colour green when her mother died. The result is a collection of poems that examine grief, often through this lens of colour. Listen to our podcast edition on BBC Sounds for an extra reading from Ruth. Emerald, and Ruth's other collections, are published by Chatto.
Abi Palmer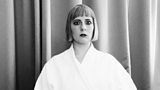 For poet and performer Abi Palmer, her synaesthesia causes music to be accompanied by images. These images are heightened by the experience of being in water, so in a special commission for The Verb we asked Abi to 'take a musical bath'. The result is 'Les Noces', inspired by taking a bath whilst listening to Stravinsky, and full of images both jarring and smooth. As Abi explains, despite her prior ignorance of the plot of the ballet, it still found its way into her poem. Abi is working on her debut collection, which is forthcoming from Penned in the Margins.
Hannah Silva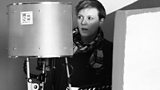 Hannah Silva does not experience synaesthesia, but she would very much like to. As a result her work is often influenced by a fascination with the cross modal. Hannah demonstrates her 'Musical Shirt', made for her by sound artist Tomomi Adachi. The shirt allows her to transform her movements into sound. Hannah also explores the possibilities of not one but two musical shirts, working in collaboration with Tomomi to create 'Pluto is a Planet'.
Hannah's latest release is the album 'Talk in a Bit'.
Rob Drummond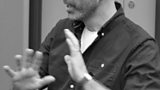 What colour is that vowel? Linguist and Verb regular Rob Drummond has been looking into the colour associations that we all have with certain vowel sounds. His research shows that many of the patterns are consistent with those who experience sound/colour synaesthesia.
Broadcast