Main content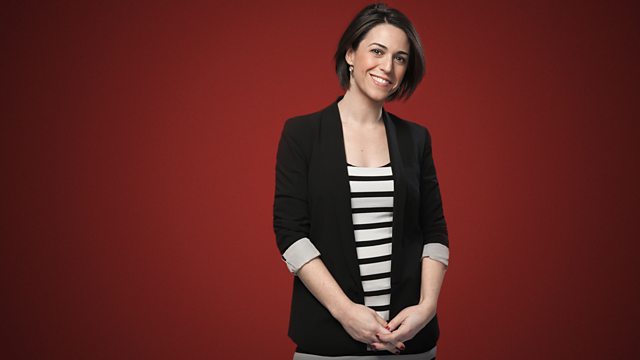 Friday with Suzy Klein - Jennifer Pike, New Year New Music: Gavin Bryars
Refresh your morning with a great selection of classical music. Suzy Klein's guest is violinist Jennifer Pike.
Suzy Klein with Essential Classics - the best in classical music.
0930 Your ideas for companion pieces on the Essential Classics playlist. Today, John Adams's 40th birthday present for his friend Simon Rattle - the raucous Lollapalooza. Other musical highlights this morning include two highly contrasting overtures: Beethoven's dramatic Egmont, and Malcolm Arnold's vacuum cleaner-driven A Grand, Grand Overture.
1010 As part of New Year, New Music, Radio 3 presenters introduce some of the latest pieces of music that they love. Sarah Walker picks music by Gavin Bryars.
1050 Cultural inspirations from our guest of the week, the violinist Jennifer Pike.
1130 Slow Moment - time to take a break for a moment's musical reflection: the meltingly beautiful slow movement of Barber's violin concerto.
Music Played
New Year, New Music: Sarah Walker picks music by Gavin Bryars

Jennifer Pike on her love of the musical cartoons of Gerald Hoffnung