Main content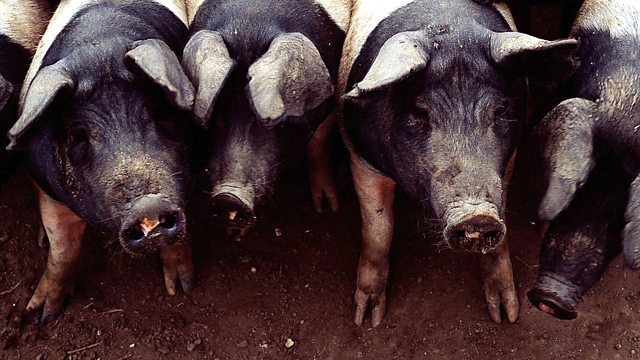 Rural development, AHDB on trade opportunities, Trade show models
As part of Farming Today's rural development week, Charlotte Smith looks at the potential impact of urban expansion on nearby small rural communities.
All this week Farming Today is looking at development in the countryside, and today Rebecca Rooney reports from a village on the outskirts of Swindon.
Wanborough is close to the M4 and the A419, which make it an attractive place for businesses. Now, a local packaging firm wants to build a science park there, on farmland close to a designated Area of Outstanding Natural Beauty. Villagers say it will ruin their community and blight the North Wessex Downs - but supporters of the development point out that it will create jobs. Can a balance be struck?
A watchdog has decided not to fine the Welsh Government, for accidentally sending details of farms where badgers were killed to an animal rights group.
Names and locations were released in response to a freedom of information request, regarding a government trial of culling TB-infected badgers. It prompted fears the farms could be targeted by activists and has led officials to "urgently review" procedures.
The Agriculture and Horticulture Development Board has released the first in a series of Country Focus Reports, which asses how Britain could increase exports to different markets. These look at consumer eating and purchasing habits in three countries - China, the USA and Japan - and the potential for negotiating agricultural trade deals post-Brexit. Anna Hill finds out more from Phil Hadley, International Market Development Director for the AHDB.
The Scottish government has announced that, following a consultation, it will introduce legislation this year, requiring abattoirs to install CCTV in areas with live animals.
And while the first LAMMA show at Birmingham NEC is being hailed a success - it's also led to calls for the industry to have a think about how it presents itself.
Pictures on social media of glamorous trade show models striking a pose in front of agricultural machinery, prompted surprise and dismay from some - who raised concerns that it promoted an outdated image of farming. Charlotte hears from one of those who reacted to the story, Berkshire estate manager David Hill, who says its time farming moved on...