Main content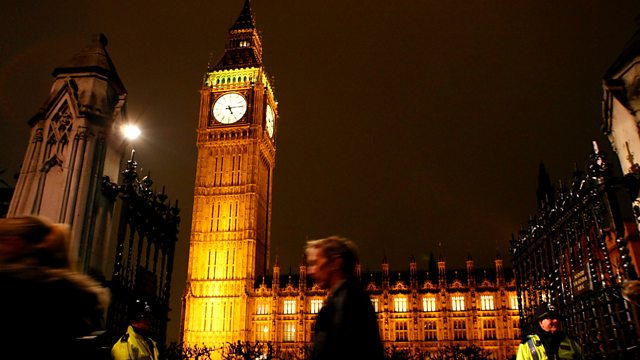 09/01/2019
Angry claims are made in the Commons that the Speaker is no longer acting as a neutral referee in the debate over Brexit. Susan Hulme has the best of a lively day at Westminster.
The Speaker John Bercow comes under fire from Conservative MPs for not being neutral in the Brexit debate. Susan Hulme reports on lively exchanges in the House of Commons.
Also on the programme:
* The latest five-day debate on the Prime Minister's Brexit Deal gets underway.
* Theresa May and Jeremy Corbyn clash at PMQs for the first time in 2019.
* There's a row over pay-levels and bonuses awarded to the head of the Motability charity.
* A peer announces a U-turn on the financial penalties facing women forced into marriages abroad who then return to the UK.