Main content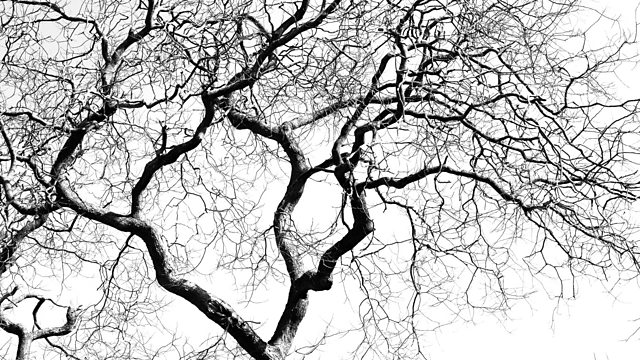 My Dying Wishes
Joan Bakewell and her panel reveal how to ensure your end of life wishes are met by the medical staff caring for you.
What kind of care would you like at the very end of your life? Where would you like to be? Do you want music playing? Would you want medical staff to try to resuscitate you? If you can't speak for yourself at the time, how can you be sure the people, involved in your care, do what you want?
Very few of us make our dying wishes known. Even the elderly and frail often shy away from documenting their preferences.
Yet it's crucial because the health professionals you come into contact with, at the end of your life, may know very little about you.
Advance Care Planning, as it's called, can be particularly crucial when disaster strikes, such as a cardiac arrest. The paramedics arriving on the scene are kept in the dark if you haven't documented your wishes, or nominated someone else to vouch for you.
Joan Bakewell reveals why it's so important to make your wishes known, and how to go about it.
Producer: Beth Eastwood
Last on
The Panel
Robert Cole Consultant Paramedic, West Midlands Ambulance Service
Catherine Baldock, Clinical Lead for ReSPECT, and previously Resuscitation Lead for an NHS Trust
Gary Rycroft, a solicitor and Chair of the Dying Matters Forum part of Hospice UK
Contact the programme
If there's something you're confused about on the subject of death and dying, just one question you'd like us to explore, please email your question to us 
here
Programme Transcript - We Need To Talk About Death
Downloaded from www.bbc.co.uk/radio4
THE ATTACHED TRANSCRIPT WAS TYPED FROM A RECORDING AND NOT COPIED FROM AN ORIGINAL SCRIPT.  BECAUSE OF THE RISK OF MISHEARING AND THE DIFFICULTY IN SOME CASES OF IDENTIFYING INDIVIDUAL SPEAKERS, THE BBC CANNOT VOUCH FOR ITS COMPLETE ACCURACY.
WE NEED TO TALK ABOUT DEATH:  My Dying Wishes
TX:  09.01.19 2000-2045 
PRESENTER:  JOAN BAKEWELL
PRODUCER:  BETH EASTWOOD
Bakewell
Hello and welcome back.  Previous series got you thinking about issues that don't usually come to mind and you began asking questions about death and dying that are rarely discussed.  That's why we're back to tackle three more.  Now a major concern is what happens to you when you reach the very end of life.  What care will you want when you can no longer speak for yourself.  If you like to have a say then it's crucial that you talk and write it down well ahead of the actual event.  It's known as Advanced Care Planning and unfortunately, it's rarely done, even among those who may be facing death quite soon.  It becomes critical when disaster strikes out of the blue and choices have to be made – a cardiac arrest.
Bridget
I was still in the bathroom, still holding my mother.  They laid her on the bathroom floor and they confirmed that there was no pulse.  One of them set off to go and get the emergency resuscitation equipment from the ambulance and I said to the other one, "Are you planning to try to resuscitate her because I really don't want you to do that?" 
And their response was – Well, that's what we have to do.
Bakewell
For the paramedics arriving on the scene, they're left in the dark if the patient hasn't documented their wishes.
Paramedics
We don't know whether they have requested to have cardiac pulmonary resuscitation or not. We don't know what treatments they are allowing or wanting.  It's something that obviously is important to the patient but without that knowledge we are not able to fulfil their wishes.
Bakewell
In this programme, we ask why it's important to make your preferences about your end of life care known and how you can go about it.  This is crucial because most healthcare professionals you may come into contact with are unlikely to know anything about you.  Paramedics Ed Hird and Nick Carson from the West Midlands Ambulance Service have just been called out to see Tom, a man they've never met who lives 20 minutes away in Worcester.
Carson
We have a ninety-five-year-old gentleman, he has got a head injury.  It seems that he's had a fall.
Siren
Bakewell
Tom lives alone and is housebound.  His family comes to visit from time to time, carers come in four times a day and his neighbour, Joy pops in too.  She's there when they arrive.
Actuality - Carson
Hello?  Ambulance.
Joy
Excuse my dress, I was at Pilates…
Carson
That's alright.  Young Thomas, nice to meet you, my name's Nick and this is Ed. 
Okay, so what's happened with Thomas?
Joy
Right, they rang me to say that he'd fallen and he was lying in the kitchen.
Carson
Right.
Joy
That the back of his head's got a cut and he's got a big graze down here on his shoulder.
Carson
How are you feeling in yourself?
Tom
Oh not too bad, it's this leg – collapses.
Carson
It feels a bit weak?
Tom
I have to point it out a bit…
Carson
To get it in the right place?
Tom
Yeah.
Carson
Okay.
Tom
That's why I fall.
Carson
Okay.  So, the fall that you had today do you remember falling?
Tom
Yeahh.
Carson
And how did you fall?  Did you fall on to your bottom?  Did you fall forwards?
Tom
I falled against the kitchen sink…
Carson
The kitchen sink yeah.
Tom
…went down and…
Carson
Banged your head and your back, yeah.
Tom
Yeah.
Carson
You've got a care line, did you press your care line?
Tom
Yes.
Carson
You did, good man.  Are you in any pain at the moment?
Tom
No.
Carson
But your head feels okay?
Tom
Oh yeah.
Carson
How is your vision – can you see my face?
Tom
Yeah.
Carson
Poor thing.  Have you seen your doctor about your leg at all?
Tom
No.
Carson
When was the last time you saw your doctor?
Tom
I haven't seen him.
Carson
Just a little bit concerned that you haven't seen your doctor recently, that's all.  Is that because you're a stubborn old bugger?
Joy
No comment Tom.
Hird
No comment he says.
Carson
Alright, let's have a little listen to your chest.
Tom
My chest is bad.
Joy
It's bad.
Carson
What breathing?
Joy
Yeah.
Carson
He's struggling to breathe.
Tom
Coughing.
Carson
How long have you been coughing for?
Tom
Nobody ever done anything about it.
Carson
Oh okay, so it's been going on for a while?  Okay.  Do you have Tom's medication…?
Joy
You only take paracetamol, don't you?
Tom
Yes, yes.
Hird
Just paracetamol, that's remarkable.  Right, let's check your ticker out.
Tom
I think I've got…
Joy
Oh you've got a heart alright.
Bakewell
Nick checks Tom over and dresses the wounds from his fall.  Nick's worried about Tom's heavily congested chest.
Actuality
Carson
We have a couple of options.  We can pop you up to the hospital, to get checked out.
Tom
No.
Carson
I thought you'd say that.  Okay.  Would you be happy for us to make an appointment for your GP?
Tom
Yeah.
Carson
They'd come and see you here.
Tom
I can't walk.
Carson
You can't walk, okay.  I haven't got any issues with the bang on your head at all but there's just a couple of things that seem to be creeping in to your lifestyle at the moment, which I just think the doctor needs to be made aware of.  Okay?  Is that alright?
Tom
Yeah.
Carson
Wonderful, wonderful.  I think you're remarkable.  By far my favourite patient of the day.  And I don't say that to everyone.
Bakewell
While Nick's been with Tom, Ed has been trying to established what should happen next.  Tom is 95-years-old and becoming increasingly frail, yet his wishes about his care haven't been documented.  So, if he'd been unconscious the medical team would have had no choice but to make decisions for him.
Hird
So, far, he's expressed that he wishes to stay at home, he doesn't want to go into hospital.  I've also subsequently contacted the son.  The son's expressed that he wishes to stay at home and that care is to be facilitated at home, as best we can, using the GP and alternate pathways.  I've also discussed with the son about Lasting Power of Attorney – it can be for finance and for health – and that allows a family member or another individual that's close to the person to take responsibility regarding decision making, if our patient was unable to communicate with us and able to tell us what their wishes were.  We've also spoken about a Do Not Resuscitate form, to be discussed, again, with family, which they said they've spoke about it and it's something they need to discuss further with the GP.  And it's, again, respecting the wishes of their father.  We're not concerned immediately about this patient's health state, we are aware that things change and they can change very rapidly – a simple chest infection can turn quite nasty in a very short period of time.  Having that in place now allows for the wishes to be respected and documented from what that person wants to have done or not have done.  And that way allowing dignity in death effectively when it is finally to happen.
Bakewell
Well there's a lot to discuss there already.  So, first, that Do Not Resuscitate form we heard Ed mention.
Robert Cole is a Consultant Paramedic with the West Midlands Ambulance Service.  Catherine Baldock is a former Head of Resuscitation at an NHS Trust.
Catherine, what is resuscitation?
Baldock
So, resuscitation involves cardiac compressions, which is compressing on the central part of a person's chest and it involves rescue breathing, which is breathing into the patient's mouth, which is ventilation and it keeps the patient viable until advanced life support can arrive.
Bakewell
And you can use electronic equipment?
Baldock
You can.  So, you can use a defibrillator to shock the heart if that's necessary.
Bakewell
Okay, what's it like for the patient on the receiving end?
Baldock
The patient is unaware but obviously it is much more traumatic for perhaps people that are watching the incident.  For those patients that perhaps are more elderly and perhaps have more underlying disease processes it can be traumatic in that they can perhaps sustain broken ribs and they can potentially have a poor neurological outcome.
Bakewell
Now Robert, you're a paramedic, how accurate are the images we see on television and particularly into the popular drama, when people are giving resuscitation and recover?
Cole
I think the bit that's not accurate is the bit about the recover.  So, you rarely go for a period of resuscitation and then get up and have a chat.  A period of resuscitation will follow by an extended period of time in hospital, in maybe an ITU unit, deeply unconscious.  It's graphic, you know, as Catherine said, this is really strong cardiac compressions up on your chest, we've got tubes that will go down your airwaves, we've got vomit that will be involved – you can actually vomit back into your own airwaves and get something called an aspirated pneumonia, which is another serious condition.  It can happen, you can have a cardiac arrest, immediately shock and they sit back up and say – oh what's that.  But I've done 26 years in this job and they're like less than 10 people.  Most resuscitations are graphic, they take a long period of time and you involve a long stay in hospital recovering from – from that experience.
Bakewell
I know that both you and Catherine feel that the statistics are rather exaggerated in the popular imagination, is that so Catherine?
Baldock
Yes, I mean it is because if you sustain a cardiac arrest in hospital then your chances of survival to hospital discharge are 18%.
Bakewell
Eighteen in a hundred?
Baldock
Yes, and obviously in hospital you have staff that are trained in resuscitation, you have equipment but patients that are in hospital are in hospital for a reason.  So, already those patients are quite sick.
Bakewell
Yes, I can see that.  Now Robert, what about people in the community who suddenly collapse, what are their chances?
Cole
Well your 18 goes to 8% out of hospital, well you call it survive to discharge, in terms of they'll leave hospital.
Bakewell
What things determine your chances of survival?  Catherine.
Baldock
One of the key things is the underlying disease that you may have.  So, the more problems that you have with your heart or your lungs or your kidneys then obviously that all decreases the chances of the resuscitation attempt being successful.
Bakewell
So, you survive, will there be any repercussions because of the resuscitation?
Baldock
So, sometimes people could be left with some brain dysfunction, they may well have been living independently but perhaps now they need full-time care.  So, there are consequences of resuscitation.
Bakewell
Well I'm in my mid-80s and I'm pretty fit, went to the gym this morning, what are my chances Catherine?
Baldock
Obviously, the healthier you are and the fitter you are then the more you optimise the chances of survival.  But at the same time, we don't know what underlying disease process you may or may not have because…
Bakewell
And nor do I.
Baldock
No. [laughing] So, there is always a potential but obviously the healthier you are then the greater chances are that you will survive.
Bakewell
Right, so do medical and nursing staff know about the statistics that you're telling me, which are quite discouraging, aren't they?
Baldock
I mean I think they perhaps know more so today.  I think there was a time when medical and nursing staff perhaps thought chances of survival were 70-80% if you were in hospital and I think sometimes that's a misunderstanding also by the public, because they think well you're in hospital, so therefore you must survive.  But what people forget is all those variables that do affect survival.  If you're 90 then your vital organs are 90.
Bakewell
Yes of course.  Now Rob, when you're called to someone who is frail and elderly and there is no Do Not Resuscitate form, what happens?
Cole
The general rule of this, if there's no paperwork resuscitation will almost always start.  So, one person will quite often go straight in and start some immediate basic life support, some chest compressions are the important things, attach a defibrillator, that's the old shock box.  But the other person will more than likely be actually questioning the relatives, trying to understand – do they have a DNA CPR or a Do Not Resuscitate form, as we call them.  Is the patient end of life, has the patient got a life limiting illness?  And even so, as I'm sure we'll allude to later, have they done Advanced Care Planning.  If not, we're resuscitating the patient.
Bakewell
What do you feel about having to give resuscitation to the old and frail if they haven't made their wishes known, what do you feel about that?
Cole
I think as a medic, our starting point is we want to preserve life, we want to give everybody an opportunity.  But there's a but here.  I always want to respect people's wishes and I want to do what people – I don't know that individual, so quite often when I'm sent on a job I might just an 85-year-old collapse, then I'm suddenly thrust into someone's life and if those decisions haven't been made I'm going to start resuscitating, I'm happy to start resuscitating but I don't want to do something somebody doesn't want me to do.
Bakewell
Let's take this issue a stage further.
Over the years these Do Not Resuscitate forms have caused confusion for patients and even for some medical stuff, as Susan discovered at her peril when her elderly mother, Eileen, collapsed in the spring of 2017.
Eileen was living at home with carers visiting four times a day and Susan taking her out each week.  She was becoming increasingly frail and unwell with Parkinson's and dementia and was eventually housebound.  After breaking a hip, she was taken to hospital in a state of confusion.  Before operating the surgeon talked to Susan about signing a Do Not Resuscitate form should Eileen's heart stop during surgery.  Susan signed.
Then once home and Eileen was less confused the GP invited them both to the surgery to discuss the decision further.
Susan
He'd said to us, basically, with mum out of the room to start with, that look mum has Parkinson's, it's degenerative, it's not going to get any better and given her age and all the other conditions that she had – she was on warfarin to prevent further strokes, she'd got arthritis, cellulitis, she'd got bed sores, she'd got moderate dementia diagnosis, the heart condition.  And so, we were able to sort of talk things through with him and mum was there to give her opinion and to countersign, to be involved with the whole process basically.
Bakewell
They took the signed form home and felt reassured that the GP knew her wishes.
Susan
The Do Not Resuscitate form says quite clearly at the top – Do not photocopy – so, the actual form itself was left out in her living room.  Originally it was left out on the top of a worksurface but then later I put it into the front of a special folder that she had for all agency staff who came in because I didn't think it was a very nice thing to have lying around for her to sort of see it all the time and be thinking around it.
Bakewell
Care workers, district nurses and occupational therapists who visited all knew where the form was.  On the morning of Easter Sunday in 2017 Susan got a call from one of the carers saying that Eileen had fallen while getting out of bed.  An ambulance was called and she was taken to hospital.
Susan
And she was sitting up, fairly bright and sparky, she'd just got bruising, it seemed all superficial.  And from talking to people it seemed as if she would be checked over and out on the Thursday.
Bakewell
Susan and her husband, Chris, went home, returning the next day to find Eileen on another ward.  She was a lot more able and aware but Susan noticed a severe rattling in her chest.  Later that evening they got a call saying Eileen was now unresponsive and they should come in.
Susan
When we got into the hospital, they explained that mum had had a respiratory failure, followed by cardiac arrest and that they had performed CPR.  And I was absolutely stunned because I just remember saying to them – but mum has got a Do Not Resuscitate form.
Bakewell
Eileen's carer had told Susan she'd mentioned the form to the paramedics, so she'd assumed the message would get through.
Susan
We went through to see mum in the hospital room and it was just a complete shock really to see her there because she was just lying in the bed lifeless with this horrible machine sort of forcing her to breathe very deeply, her chest rising unnaturally and she did have some blood come down her nose.  So, I was thinking to myself, oh no has she got internal bleeding.  And I lifted her eyelids and her eyes were just completely fixed and staring, so there was no response whatsoever.  It was just absolutely distressing because I had all sorts of thoughts going through my head – is she going to be like this now, what are we going to do, how are we going to cope, can she hear me at any level, is she aware on any level, is she in any pain.  The nurses were very, very supportive, very kind and we just sat with her – I was just sitting talking to her, holding her hand for all of that day and all through the night.
Bakewell
By lunchtime the following day there was still no change.  Later the same day the doctor confirmed that Eileen would not recover and it was time to remove the equipment that was keeping her alive.  She died peacefully shortly after.  But Susan is still left with the distressing memories of her mother's final days.
Susan
She was eight stone, very fragile, I'm imagining that when they'd done the invasive CPR procedure that she'd been at least bruised.  I know that rib cages can be broken, so I did say to the funeral director – I want to remember my mum as she was and would you please let me know if it's not suitable to view her.  And they came back to us and they said – no, we'd strongly advise that you don't, just remember her as she was, we don't suggest that you view her.
Bakewell
Both She and Chris were baffled by the process and took it up with the NHS Trust, not to complain but to help bring attention to the issue.
Chris
The form existed in her living room, it is completely incredible and unrealistic to expect in an emergency situation, when everybody is fraught and concentrating on getting the patient to hospital, that all the attention is focused on a piece of paper that then accompanies the individual in an ambulance to an A&E department, to a holding ward and another ward and then be available 24/7 in the event the team need to consider resuscitation.  So, it's not credible and in this case we learnt very painfully that it didn't work.
Bakewell
Bake to my panel now to discuss that very issue.
Catherine, you were resuscitation lead at the NHS Trust where Susan's mother was treated.  So, why is there no central register that anyone can refer to?
Baldock
Following the incident with Susan and Chris we did take on board their comments and we were very keen to make sure that we got it right for other people.  So, we did introduce an electronic system for recording resuscitation decisions, that is visible to all areas in the hospital.  And we didn't actually have that.  I think it is a nationwide problem, we do not have one IT system for the whole of the NHS, so whilst some areas may be able to share records between acute trusts and GP practices, a lot of the time our IT systems do work in isolation.
Bakewell
What do you make of that Robert?
Cole
It's absolutely true.  It's bizarrely antiquated.  I've seen various systems over the last years, I've seen systems where GPs will fax a notification that a DNR exists, that'll get flagged up on the ambulance sort of dispatch system, that message might then get through to the crew, then the crew are trying to drive.  We need a system-wide change that actually incorporates all of this.
Bakewell
Right.  Well joining us now is Gary Rycroft, who's a solicitor and also chair of the Dying Matters Forum, whose aim is to extend awareness of such issues.
Gary, given that there's no national system sharing people's wishes is it worth you making copies of Do Not Resuscitate forms and spreading them around?
Rycroft
Yes, I think that's a good idea.  It's very disappointing to me, as a solicitor, that the law enables people to make decisions about their end of life care and yet it seems beyond the wit of man for this information to be shared in a way that people on the street would think should be eminently easy to do.  The system is letting people down.
Bakewell
Robert, is a photocopy good enough?
Cole
So, I work for West Midlands Ambulance Service and in our service it is.  As a clinician I think, exactly as Gary said, if anything you've got that will help me ascertain what you want and what stages you are at, is useful.  But there are ambulance trusts, within the UK, where they will absolutely not permit that.  It's certainly not ideal.  One of the problems of having photocopy I think to say is you could have multiple copies of the same decision and things can change.  But actually, this is about doing the right thing for the patients.
Bakewell
Now Catherine, there's also concern that having a Do Not Resuscitate form might affect other treatments for other things that were wrong with you.  Can you explain that?
Baldock
There have been some studies that have shown that if you do have a Do Not Attempt Resuscitation Order that perhaps medical staff are less likely to give more medical treatment, that perhaps nurses are less likely to complete more regular observations than perhaps they would if somebody hadn't.
Bakewell
Do you think it arises because there's a sort of subliminal assumption that if it says Do Not Resuscitate somehow must indicate that you should be allowed to die?
Baldock
Yes, I think that there is an assumption.  And I think that's really why we need to try and think about changing the way in which we think around Do Not Attempt Resuscitation.  It is purely about if your heart stops that you don't receive cardiac compressions and ventilation, that it's not referring to any other aspects of care.
Bakewell
Gary.
Rycroft
The law says people who are reaching the end of their life should be cared for in just the same way and should be respected.  And so, I find it very worrying that that might be the case and I fear that that might put people off putting in hand these very sensible and pragmatic arrangements.
Bakewell
We've heard in the news that Do Not Resuscitate forms get put into a patient's records without them or their relatives being told about that, is that an issue?
Rycroft
There was a case about four or five years ago now, about a lady called Mrs Tracy.  Mrs Tracy, during her working life, worked in a care home.  She had terminal cancer, she was involved in a car accident, she was taken to hospital in Cambridge, the doctors decided that she should not be brought back, if she had a cardiac arrest, they didn't discuss that with Mrs Tracy or her family and after she died the family sued the hospital and the courts upheld that the family were correct, that that decision should have been discussed either with Mrs Tracy, if she had capacity, or with family members if not.  So, the legal position now is very, very clear, that these decisions should be discussed and should not be taken unilaterally by the medical profession.
Bakewell
And has that case, Catherine, made a difference?
Baldock
People are very aware of the case that occurred and I think people have changed the way they behave, as a consequence of that.
Bakewell
Right, well, we've just spoken about resuscitation but why do medics seem to shun talking about resuscitation with patients?  Gary?
Rycroft
I think medical professionals are trained to save lives and so they consider it to be a failure if they don't do that.
Bakewell
Catherine?
Baldock
I think sometimes they don't have the confidence to perhaps have those discussions about resuscitation and they are concerned about perhaps upsetting and causing harm to the patient, when they're having those conversations.  And I think perhaps years ago you perhaps had one problem that was wrong with you and so you had perhaps a specialist that was in charge of your care or your GP knew you particularly well and so it was quite easy to have those conversations.  Whereas I think today people have multiple problems, they see multiple specialists, they may never see their GP until they're 80 or even older.
Bakewell
And Robert, what do you feel about that?
Cole
You've got to be honest, if you're 90 you're not going to live for another 20 years, so that conversation's got to happen somewhere.
Bakewell
Well I and my friends, we're all in our 80s and we all talk about it all the time, I mean perhaps it's because the medical profession or younger people.  Gary.
Rycroft
Well I think we've medicalised death and I think we need to have a sense of responsibility about our own death, about the death of our family members, we need to start talking about it.
Bakewell
Well, that's just what this programme is trying to do.
Now Gary, we've spoken about resuscitation but what other decisions can people make in advance to ensure their wishes are met towards the end of their life?
Rycroft
What we're talking about here is Advanced Care Planning, which covers a myriad of things – an Advised Decision to Refuse Treatment, an ADRT; an Advanced Statement, which is a more general document and a Lasting Power of Attorney, which is a legal document appointing named people to make decisions on your behalf if you're lacking capacity to make them for yourself.
Bakewell
So, let's take the Advanced Decision to Refuse Treatment.  What's that for?
Rycroft
It's a way people can put in writing their decision to refuse treatment.  So, Joan, if I was diagnosed with cancer, for instance, the doctor might say that I could have some kind of chemotherapy, I might decide that I don't want to have that treatment.  Whilst I have capacity, I can refuse.  If I'm lacking mental capacity, there needs to be a means for me to refuse treatment in those circumstances.  It's a bit like a message in a bottle to your future self.  The common types of scenarios are having some kind of brain injury because you're in a road traffic accident or have a stroke and you wouldn't want to be kept alive in circumstances like that.  Or maybe you've got some kind of dementia type illness and then you're diagnosed with something else like pneumonia and you're saying I wouldn't want to be treated for the pneumonia because I want my life to come to a natural end.
Bakewell
Okay, there's also what's called an Advanced Statement.
Rycroft
Yes, indeed.  An Advanced Statement is a much looser document which gives people the opportunity to talk about what's important to them.  So, it might be their food and drink preferences, do you like tea or coffee; it might be what do you want to listen to on the radio.  Some people, believe it or not, would not want to listen to Radio 4, they might want some kind of music on in the background at the end of their life.  Some people may want to see the hospital chaplain or that might be the last person they want to turn up on their bedside.
Bakewell
Can we ask to have black chocolate?
Rycroft
Absolutely.
Bakewell
Oh that's a nice prospect.  There's also the Lasting Power of Attorney.
Rycroft
Yes, now we heard about this in one of the clips that we heard earlier, which I was pleased to hear.  So, a Lasting Power of Attorney is a legal document appointing named people to make decisions on your behalf if you're lacking capacity in the future.  And there are two types – one for property and financial affairs and the other for health and welfare.
Bakewell
Now these are quite complicated documents, you have to pay a lawyer, they're not cheap are they?
Rycroft
You don't have to pay a lawyer, you can go on to the gov.uk website and that will take you through the process of making your own Lasting Power of Attorney and that won't cost you anything in terms of lawyers' fees.  There is a fee for registering the Lasting Power of Attorney, although I'm bound to say some people will qualify for a fee remission and some people who are entitled to certain benefits will not have to pay the fee at all.
Bakewell
Well that's good to hear.
So, we do need all these forms do we?
Rycroft
I think we do.  The Lasting Power of Attorney is appointing people who are going to advocate on your behalf when you can't speak for yourself.  If you like, the actors.  The Advanced Decision to Refuse Treatment and the Advanced Statement are giving them the script to tell them what they should say on your behalf.
Bakewell
Oh dear, it's getting a bit administrative isn't it.  If you've got serious dementia, lacking capacity, is it too late to make your wishes known?
Rycroft
It does depend on what part of the spectrum you're on in terms of that dementia.  So, people have to have insight into the decisions they're making in order for them to be valid.
Bakewell
How does that work Catherine?
Baldock
In hospital, if a patient lacked capacity then you would be having those discussions with the person that's close to that patient and you would hope that they would actually be able to convey the wishes and the priorities of care that their mother or their father or brother would want in those situations.  And you would then take that into consideration when you were developing a plan.
Bakewell
Well, it's clearly a minefield this business and needs really thinking about.  So, listeners, we'll point out to you where to go online to fill in these forms at the end of the programme and explain what to do with them.  But back to paramedics Nick and Ed from the West Midlands Ambulance Service. 
Having put plans in place with Tom's GP and his son, they're back on the road for the next emergency call.  And it's another fall.  This time an 88-year-old woman living in a care home.
Actuality
Emergency Call Centre Voice
Eighty-eight-year-old female, falling [indistinct word] with a head injury [indistinct words] over.
Carson
Yeah, that's received, thank you.
On arrival at the care home they're met by a carer who introduces the bewildered looking woman, sitting in a wheelchair.  She hasn't been able to walk since her fall yesterday.
Actuality
Hird
Hello there, my name's Edward and this is Nick.
Carson
My name's Nick.
Hird
How are you feeling?  [Indistinct words]
She has dementia.  Her carer, Sharona, explains that she's quieter and more confused than usual.
Hird
You can see this patient looks frail, she's very elderly, she's actually in a wheelchair at the moment.  She also looks very scared.  She may not be aware of what's going on right now and obviously we're going to give her the best care we can and then refer her on to further care at the hospital.
Actuality
Carson
Can I just take your blood pressure?  Is that okay.  That's okay, I'll just take a little spot of blood from your finger.  Just check your sugars, if you haven't been eating and being a sick a while, so we'll make sure your sugars are okay.  There'll be a little bit of a sharp scratch, okay?  One, two, three.
There just an update from the scene.  This patient had a fall yesterday, a slight [indistinct word] on the back of her head.  However, she has started vomiting last night and has been vomiting through the night.  It may be from the head injury, it may be from a change in medication she's had recently.  She's all stable and we're about to leave, received.
Emergency Call Centre Voice
Yes, no worries, that's fine, thank you.
Bakewell
Her carer, Sharona, travels with her to the hospital.
Actuality
Carson
Just going to move you up the bed okay?  One, two, three.  There we are, more comfortable.
Sharona
There we are, well done.  You can have a nice relaxful journey.  Are you alright sweet?  We're taking you to the hospital.
Patient
Are you?
Sharona
Yeah, to make sure you're okay.  Alright darling?
Patient
Alright.
Ed and Nick take the 20-minute drive to the hospital.
Hird
We've just handed over care to one of the nurses at the hospital.  In this instance, it was quite unusual, we were presented at the residential home with all the information we needed and information of the family and next of kin, so they can become involved, as well, in any decision making going forward.
Carson
This case today was almost like a breath of fresh air.  It is quite common, when we go into care homes or residential homes that the information isn't to hand.
Hird
It even states on the form – CPR would be futile – and that's been assessed by two doctors.  It's a consideration, we have it, it doesn't mean we don't treat her, it doesn't mean we don't give her the best care that we can.  We're here for a completely unrelated matter of a head injury and we're going to treat that.
Bakewell
So, that was a very satisfactory outcome. 
Now one of our listeners, Bridget, emailed to say how relieved she was that she was able to protect her mother's wishes when she died three years ago at the age of 92.  A piano teacher and Quaker, her mother, Mel, became increasingly frail and had early signs of dementia.  But she was still taking a walk each day after lunch, she'd seen her children regularly in previous weeks and on the day of her death she attended a Quaker meeting.
Bridget
When I went to collect her, she was beaming, she was all smiles, it was lovely.  She came home, she had her supper, she forgot she'd had supper so she had a second supper.  I went in, as usual, about half past nine or so, to help her get ready for bed and it was while she was in the bathroom, sitting on the bathroom stool, that I realised things were going a bit wrong for her.
Bakewell
So, Bridget called an ambulance.  But before they arrived her mother deteriorated further.
Bridget
I was kneeling by her side, holding her in my arms, she said she wasn't in pain, she looked very, very peaceful and she just slipped away.  It was remarkable.  I couldn't have wished for a better death for my mother.  And perhaps it's fanciful to say this but I think she was ready to go.
Bakewell
Paramedics confirmed that Mel had no pulse.  As we've heard paramedics are meant to treat patients and save life but Bridget had simply called in the hope that they'd check her mother over and help get her into bed.  Now that her mother had died, she wasn't prepared for what happened next.
Bridget
One of them set off to go and get the emergency resuscitation equipment from the ambulance and I said to the other one:  "Are you planning to try to resuscitate her because I really don't want you to do that".  And their response was, well that's what we have to do.  My feeling was very strongly she has had a beautiful peaceful death, I do not want anybody to assault her, because that's what it would have felt like to me, an attempt to resuscitate her.  And so, I then said, well I have power of attorney, which fortunately I was able to lay my hands on and I believe that that gives me the authority to stop you doing that.  And then subsequently, they said to me, you're absolutely right, we could have broken ribs, we could have caused her harm, even if she'd come back probably she would have been a vegetable.
Bakewell
Back to our panel now.  Resuscitation expert Catherine Baldock, solicitor Gary Rycroft and paramedic Robert Cole. 
Robert, Bridget didn't call the ambulance for life saving treatment, she just wanted help.  Now is that common?
Cole
This is an absolute common problem and one of the things we train our clinicians to do is to understand what was the purpose of the call.  So, Bridget called for help but obviously her mother deteriorated.  But by the point that the ambulance crew get there, they're not aware of what's happened, so they've walked in to what is essentially a cardiac arrest situation.  Now this is where we need information and help and we need it quickly.  So, had the lady been end of life and we could have been assured very, very quickly that resuscitation was futile – and when I say end of life, an end stage dementia, known heart failure, a terminal cancer – we could have not resuscitated quite lawfully and well within the guidelines.  Had there been the DNR, that we have talked about earlier, and had that been presented, that would have been another reason to not resuscitate.  And, as Gary said, had we had an Advanced Decision to Refuse Treatment, although it's slightly more complicated just presenting that to us, but that may have prevented us.  But in the absence of all of that, the normal cases we would initiate resuscitation.
Bakewell
So, what can you tell to listeners to help them decide when they should not call an ambulance and when they should?
Cole
They could have cancelled the ambulance.  They could have called a doctor.  They could have waited until they called us at all.  I don't want people to not call us and allow someone to suffer but I want people just to think.  I think the answer here goes back to your conversation earlier, Joan, about Advanced Care Planning.
Bakewell
Yes, you see, we've heard, Gary, these paramedics couldn't take Bridget's word for it about what her mother wanted.  Why not at that stage?
Rycroft
They could take Bridget's word for it once she'd produced the Lasting Power of Attorney.  That was the crucial document.
Bakewell
No, but if she hadn't had that.
Rycroft
There is no such thing in law as next of kin, it's a common misconception.
Bakewell
Husband, partner?
Rycroft
No one has the legal authority to speak for you, apart from someone you have appointed under a legal document called a Lasting Power of Attorney.  So, thank goodness she had that in place.
Bakewell
Now Catherine, you're a clinical lead for Respect, which is a national programme that aims to make it easier to know what people want in an emergency.  Can you explain how that's going to work for us all?
Baldock
We've talked repeatedly in the programme about planning.  So, it's a recommended summary plan for emergency care and treatment, which enables patients to make personalised recommendations about the care and treatment that they would want.
Bakewell
So, what does it amount to?  Does it amount to heaps of paper?
Baldock
It's a one-page document that people do have to complete.  So, it's really about the summary of information that's perhaps in those documents.  You might have none of those documents.
Bakewell
So, Gary, what can we advise people listening to this programme?
Rycroft
For me, the Respect form is a very welcome gateway to the conversation to put in place the legal documents.  I'm a lawyer, Joan, so I'm going to say that people should have the legal documents in place.
Bakewell
What about this form Robert, the Respect form?
Cole
Think about it from my world.  We get collapse, to an 83-year-old female and we get nothing else.  We're seven minutes on blue lights and sirens and then we're parachuted into somebody's world where everyone's distressed.  And I just want something that very quickly tells me, legally, what that patient does or doesn't want.  So, Respect gives me more information than not having it but what Respect does it absolutely opens that up, it starts the conversation.  So, I see Respect working brilliantly in the acute, in the hospital setting, where people have got – they know their patients have got time to think about it.
Bakewell
Is this Respect form available round the country?
Baldock
So, at the moment there are pockets in Scotland and the North and the South and the middle of the country that have adopted it.  But it is still really in its infancy in terms of being rolled out.
Bakewell
When we were talking about this programme I fished around in my wallet and I came across this rather dogeared little card and it says – Notice of Advanced Decision – and it just says:  I have a legally enforceable Advanced Decision obtainable from… and then it's got my daughter's address.  Would you rummage in someone's wallet to find this form?
Cole
So, that is good to have but in essence think about it – I have got five, six, seven seconds to start a resus, I'm not going to rummage to find that and then to phone your daughter and then I want to see it – that's not going to happen in that pre-hospital situation.  What I actually want is that logged with me before I go to you.
Rycroft
I think we've got to think here about two different scenarios.  One of the emergency acute scenario where Rob's going in to the situation and the other is the more long-term scenario, like the lady we just heard about in the care home, whose paperwork was all there in order.  So, I think that little card you've got, Joan, is brilliant and I'm glad you've got it and more people should have them but people like Rob, I sympathise with fully, sometimes have to make very important quick decisions.
Bakewell
I'm aware that different parts of the national health don't talk to each other, one runs into this all the time.  How do you overcome that?  Gary.
Rycroft
Well in London they've got something called Coordinate My Care, where I live in the North of England, we're part of the Gold Standard Framework.  There are different things in different parts of the country.  They're all really good and worthy.  But for me it's crying out loud to have a national consistent system and that has to be leadership from the very top, from the Department of Health and Social Care.
Bakewell
Catherine?
Baldock
Just in relation to Respect, we are hoping that actually that is adopted across the country and does make sure that there is some standardisation, the way in which those decisions are recorded, that that will help.
Bakewell
Right, so once people have talked to relatives and filled out the forms, how do you make sure that anyone notices any of this?  Gary.
Rycroft
I think people have got to take a more pragmatic approach and carrying some kind of donor style card, to say that they've made end of life decisions, would be a sensible interim solution.  So, I've got clients who have a sticker on their porch and a sticker on their coffee table and a sticker on the bedside table, just pointing whoever turns up to the right place.
Bakewell
Catherine?
Baldock
Yeah, I mean there are things called a Red Bag Scheme, which is a red bag that anybody that's in perhaps a nursing or residential home, that contains all the things that they will need if they're admitted to hospital.  And some people are putting the forms in there to make sure that they get to the right place.
Bakewell
What would catch your eye Robert?
Cole
Paramedics are inherently nosey, so stickers on doors, we look in fridges and that's broadly because most people have a fridge and most fridges are in the kitchen, so we'll always go and have a look and that's also where a lot of people keep their medication.  The medic alert bracelets, it's called, so you can have necklaces or bracelets.
Bakewell
A final solution?  If I don't want to be resuscitated should I get a tattoo?
Rycroft
I think tattoos are a really good way forward.  I think the legal basis of a tattoo would be that it would be defined as an Advanced Statement.  So, perhaps not legally binding but it's a fairly definite decision and if you change your mind you can have them removed, I believe.
Baldock
Yes, but you'd have to be tattooed on the front and the back and the side just in case you fell the wrong way and you weren't exposing the tattoo, I guess.
Bakewell
Is that true Robert, do you come across it?
Cole
I've seen it on many, many occasions and I've actually seen it on front, back and sides as well.  It absolutely gives me an insight into that individual's thoughts and beliefs.  And I think from me, a final point is, as a clinician we want to do the right thing for the patient, we want to know what that individual wants and any way of letting us know is what we want.  Resuscitation isn't nice and if it's not wanted or not warranted, we don't want to do it, there is nothing worse than resuscitating somebody when we think they probably don't want it, the family are regretful for calling you but you can't find any legal justification to not do it.  That's a horrible place to be, especially when also you feel it's probably not going to work.
Bakewell
Well let's stay with tattoo as a lingering image.  Thank you to my panel:  Robert Cole, Catherine Baldock and Gary Rycroft.
If there's a particular matter you're concerned about, just one question you'd like us to raise, email us at weneedtotalkaboutdeath@bbc.co.uk.
Next week, burial or cremation on a budget.  Yes, it's okay to talk about the cost of death, it can be very expensive and we shouldn't be ashamed, this isn't an occasion for flaunting wealth, other values matter more than money.  So, don't fall for the sweet talk from funeral directors.  Goodbye.
ENDS
Broadcasts