Main content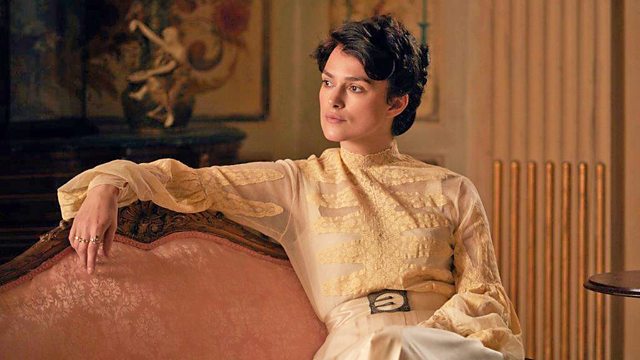 Who was Colette?
Who was the French author Colette? Jenni talks to Michele Roberts and Rebecca Lenkiewicz.
The Claudine novels about a teenage girl that French writer Colette originally penned under her husband's name were an immediate sensation and she went on to become a cultural icon who inspired a generation of artists. Now Keira Knightley is playing her in a new feature film about the life of 'Sidonie-Gabrielle Colette'. To discuss Colette's life and influence Jenni is joined by the writer Michele Roberts and Rebecca Lenkiewicz – one of the writers of the film.
After being thrown together for weeks over the school holidays, how do you re-engage as a family when school and work re-start, and develop a stress-free family life? It's a new year and there's no shortage of fresh self-help books full of tips, but what's the best advice? Jenni is joined by Dr Genevieve von Lob, a clinical psychologist and author of 'Happy Parent, happy child' and Dr Rangan Chatterjee, author of The 4 Steps to Reset Your Body, Mind, Relationships and Purpose.
Jenni talks to actors Jade Anouka and Rosie Cavaliero about their roles in ITV drama Cleaning Up, which tells the story of a unseen "army" of office cleaners who use their invisibility to pull off a financial scam.
Tottenham Ladies footballer Renee Hector took to Twitter on Sunday claiming that an unnamed Sheffield United Women player had made a racist taunt during a Football Association Women's Championship fixture. How prevalent is racism in the women's game? Anita Asante, currently playing for Chelsea and an ex-England international joins Jenni.
Presenter: Jenni Murray
Producer: Laura Northedge
Interviewed Guest: Michele Roberts
Interviewed Guest: Rebecca Lenkiewicz
Interviewed Guest: Genevieve von Lob
Interviewed Guest: Rangan Chatterjee
Interviewed Guest: Jade Anouka
Interviewed Guest: Rosie Cavaliero
Interviewed Guest: Anita Asante