Main content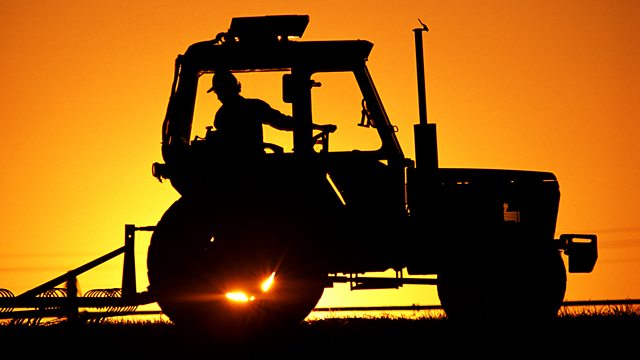 Harbour investment, Scottish agricultural policy, Scottish hunting legislation
Calls for Northern Ireland's most important fishing harbour to be privatised - and Scotland's Minister for Farming lays down a funding ultimatum.
Northern Ireland's most important fishing harbour is facing calls for privatisation, in an ongoing dispute over the site's development.
Kilkeel on the County Down coast employs around a thousand people in the catching and processing industries, but backers claim a multi-million pound expansion could double the employment it can offer.
The plan has been hindered by the collapse of devolution, with the the Department of Agriculture - which owns the harbour - saying it can't sign off on cash for environmental surveys without ministerial approval.
BBC Northern Ireland's Agriculture and Environment Correspondent Conor Macauley reports.
In Scotland, the government has revealed more details around plans for future agricultural support.
Yesterday in Holyrood, Cabinet Secretary for the Rural Economy Fergus Ewing announced plans to maintain Less Favoured Area Support Scheme payments at 80% of current worth until 2020; and to introduce legislation ensuring farm payments and schemes will continue after Brexit.
He spoke to Charlotte about why LFASS payments are a priority.
The Scottish government has also confirmed it will tighten restrictions on fox hunting.
Hunting with hounds was effectively banned in 2002, although packs can still be used to flush out foxes to be shot. Going forward, that will be limited to just two dogs.
The move has been cautiously welcomed by wildlife groups, but some gamekeepers say it will make hunts "totally ineffective", and could prove "disastrous" for livestock. Charlotte gets more information from BBC Scotland's Environment Correspondent Kevin Keane.
As part of Farming Today's rural development focus, Nancy Nicolson visits an estate just south of Aviemore in the Cairngorms National Park that was due to be split by a new road. Faced with the dilemma, the Balavil Estate came up with a radical, million-pound solution.