Main content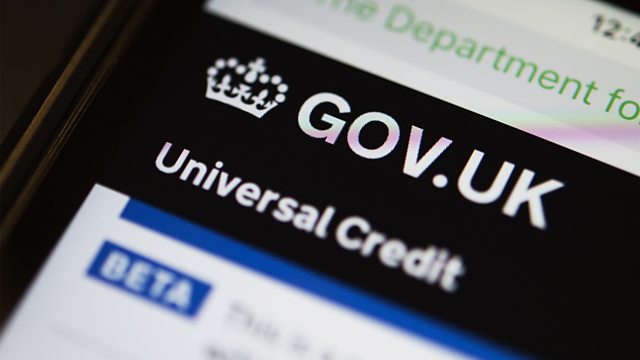 Universal Credit: What's gone wrong and can it be fixed?
How did universal credit come about, and why has its roll-out been delayed?
Work and Pensions Secretary, Amber Rudd, this week announced that the next stage of the Universal Credit roll-out is to be scaled back amid concerns about the controversial new benefits system.
So what were the origins of the Universal Credit policy and can its flaws be fixed?
CONTRIBUTORS
Roy Sainsbury - Professor of Social Policy at the University of York
Baroness Philippa Stroud - former government advisor and CEO of the Legatum Institute
Kayley Hignell - Head of Policy for Family, Welfare and Work at Citizens Advice
Fran Bennett - Senior Research Fellow at the Department for Social Policy and Intervention at Oxford University
Torsten Bell - Director of the Resolution Foundation
Deven Ghelani - Founder of Policy in Practice
At its party conference Labour announced it wants to nationalise a range of industries.

In its 70th year the NHS is in a winter crisis again - what will it take to fix it?