Main content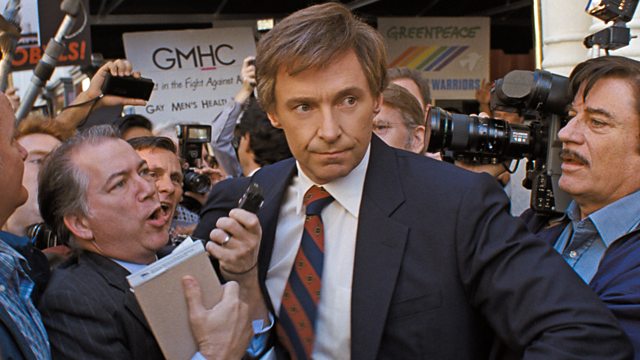 Hugh Jackman on The Front Runner, Costa Biography Award winner Bart van Es, Da Vinci loan refusal
Hugh Jackman on playing scandal-hit 1988 US presidential hopeful Gary Hart in new film The Front Runner.
Hugh Jackman on his film The Front Runner, in which he plays Democratic contender Gary Hart, who in 1987 was ahead in the polls before an alleged affair shot down his chances of becoming US President.
The winner of the Costa Biography Award, announced on Front Row this week, is The Cut Out Girl by Bart van Es. The author discusses his book which tells the story of a 9-year-old Jewish Dutch girl, Hesseline – or Lien – who was handed by her parents to Bart van Es's grandparents in 1942 to be fostered and kept safe during the Nazi occupation of the Netherlands. Lien is now 85 and living in Amsterdam, and together they recount a remarkable story of tragedy and survival.
As Italy decides not to lend three Leonardo Da Vinci paintings to the Louvre in Paris for their blockbuster exhibition of the old master's work, art journalist Anna Somers Cocks reports on how much loans of this kind are used as symbolic political gestures.
Presenter: Samira Ahmed
Producer: Hannah Robins
Hugh Jackman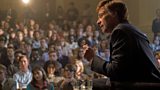 L and above: Hugh Jackman
in The Front Runner
Photo credits: Sony

The Front Runner is on general release from 11 Jan, cert 15