Main content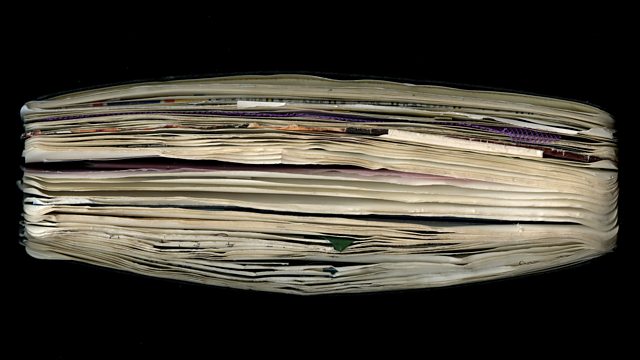 Adrian is given the keys to his new house and feels the pressure of being a father. He finds a private tutor for Glenn.
The fourth book in Radio 4's serialisation of Adrian Mole's hilarious diaries by Sue Townsend, one of our most celebrated comic writers. Read by Harry McEntire.
This diary starts in April 1997. Adrian is no longer a spotty teenager, but a balding 30-year-old, recently separated from Jo Jo, the mother of his two-year-old son, William.
On the eve of the General Election, Adrian returns home to Ashby-de-la-Zouch to vote for his local Labour Party candidate, and childhood sweetheart, Pandora Braithwaite. He is working as Head Chef in a restaurant in Soho where there is tinned tomato soup on the "traditional English, no choice" menu.
Adrian's literary ambitions remain unrealised, but his career is about to take an unexpected turn and throw him into the limelight. And that is not the only life-changing surprise in store for the hapless yet irrepressible diarist.
The Cappuccino Years highlights how much attitudes have changed in the past twenty years and, once again, showcases Sue Townsend's fearless and razor-sharp wit.
Read by Harry McEntire
Written by Sue Townsend
Abridged by: Sara Davies
Produced by Alexa Moore
A Pier production for BBC Radio 4