Main content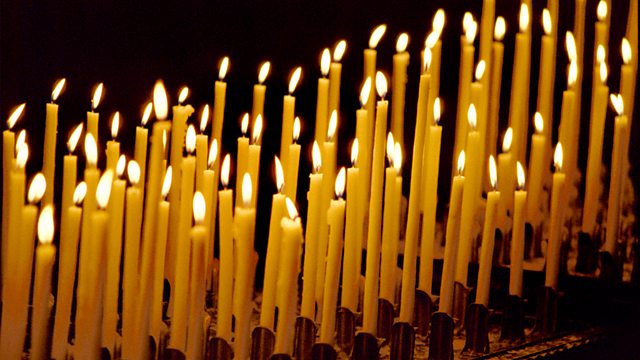 12/01/2019
A reading and a reflection to start the day with the Archdeacon of Bangor, Mary Stallard
Script:
Good morning. By the time the ambulance arrived we were all in a state of panic. Following the operator's instructions, Dad and my brother had rushed to find Mum an aspirin. I was in tears, even the dog was barking. It had been a stressful time; my parents were moving house and had been in a car-crash the previous day, they'd both had some injuries but  seemed to be ok… until Mum developed chest pains.
 
I remember trying to hurry the paramedics into the house, but the ambulance man's response was quite unexpected, "we do nothing quickly" he said, and calmly and very gently he and his colleague checked Mum over. His words and their deliberate approach seemed to change the temperature of the whole situation. It was as though their calmness was infectious: Even before we learned it wasn't a heart attack and that the pain was probably from a seatbelt injury our stress and anxiety began to recede.
 
Looking back at that event makes me realise that although there are occasions when time is of the essence, we often have a choice about how we react to the experiences of life. This is mirrored for me in that famous Gospel story where Jesus and his friends were caught in a sudden storm on the sea. The disciples reacted like me, full of fear and trepidation. Jesus however, was so lacking in panic that he slept, even while the boat was pummelled by the storm. When the disciples woke him he said three simple words that quietened the wind and waves and he challenged his companions to be more trusting and less fearful and reactive.
 
God of all, whatever challenges this day may bring help us to be calm and centred. Drive away fear and anxiety and gift us all with courage to live our lives with gentleness and hope. Amen.