Main content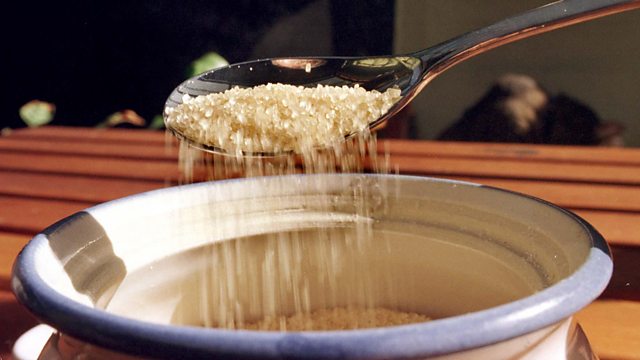 Sugar, Outdoors Play and Planets
Tim Harford looks at how much sugar we are eating, rising train fares, whether children spent less time outdoors than prisoners do and which planet is closest to Earth.
It was reported in the New Year that the government might have to bring in a sugar tax to control how much sugar we're eating. But how much sugar are we eating, and how does it really affect our health? Tim Harford talks to Chris Snowdon of the Institute of Economic Affairs and Louis Levy, head of nutrition science at Public Health England.
If you noticed that your train ticket got more expensive this January and wondered where all that money goes, wonder no more. We find out if 98p of every £1 spent on fares is actually 'invested back into the railway' as the BBC reported. And head of the Royal Statistical Society, Professor Deborah Ashby reveals whether all this money means the train service is getting any better. Spoiler alert: it's definitely not.
Was your childhood filled with games of cops and robbers, stuck in the mud and 40:40 In? Do you remember long summer days filled with playing Pooh Sticks, building sandcastles or hunting invisible monsters? If so, then according to research commissioned by Persil, you should count yourself lucky; they claim that the majority of children in the UK now spend less time out of doors than prisoners. A shocking statistic if true, but is it?
Which planet is closest to Earth? A Sky at Night programme said it was Mars. But a listener isn't so sure. Tim Harford talks to David A. Rothery, professor of planetary geosciences at the Open University.
Producer: Ruth Alexander
Last on
Broadcasts