Main content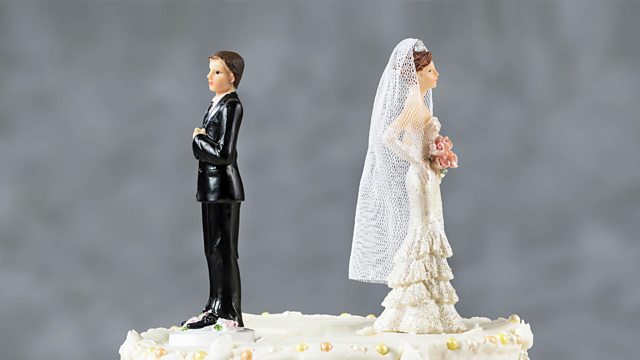 Divorcing well, New Year's resolutions, Male carers, Croatian 'obstetric violence', Universal credit
How do you get through a divorce with some kind of relationship intact? Plus 'obstetric violence' in Croatia and changes to universal credit.
How to get divorced well. Lots of couples start the process with the best of intentions, but how do you get through it with some kind of relationship still intact? We hear from bestselling author and Divorce Coach, Sara Davison, and Woman's Hour listeners who have maintained relationships with their ex partners.
We're told 15 thousand households will be helped by the decision to scrap the plan to extend the two child limit on Universal Credit. Amber Rudd the
Work and Pensions Secretary has announce that all children born before April 2017 will continue to be "supported". Jane talks to Kayley Hignell's Head of Policy for Families, Welfare and Work at Citizens Advice Bureau about the changes and what it means.
New research has found that men are just as likely as women to take care of their partners in old age – we hear from three men taking on that role Alan, Mike and Anthony.
Women in Croatia have been coming forward with their experience of painful gynaecological procedures and abusive treatment during pregnancy and childbirth. Krassi Twigg a journalist from BBC Monitoring has been to Zagreb and explains what she found out.
New Year's Resolutions were made just eleven days ago. You're determined and committed! You can do this! A new year, a new you! It's just will power, right? So how's it going then? Pretty good or have you had a wobble, or feel like one's coming on? Today we get some advice on sticking to those good intentions.
Presenter Jane Garvey
Producer Beverley Purcell
Guest: Alice Stapleton
Guest; Sara Davison
Guest; Kayley Hignell