Main content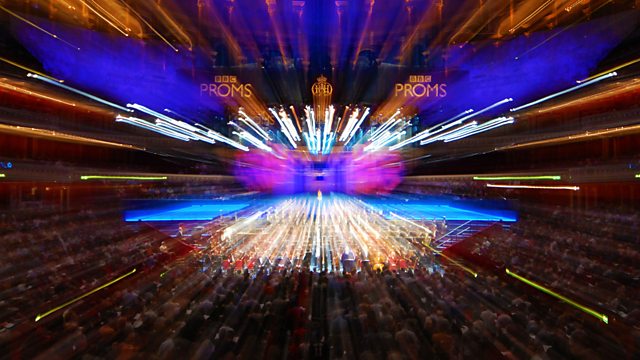 Prom 69 repeat: Boston Symphony Orchestra Bernstein and Shostakovich
The Boston Symphony Orchestra, conducted by Andris Nelsons, performs Shostakovich's Symphony No 4. They are joined by Baiba Skride for Bernstein's Serenade after Plato's Symposium.
Another chance to hear the Boston Symphony Orchestra and Andris Nelsons in Shostakovich's Fourth Symphony and joined by Baiba Skride in Bernstein's Serenade after Plato's 'Symposium
Presented by Andrew McGregor from the Royal Albert Hall, London
Bernstein: Serenade after Plato's 'Symposium'
Shostakovich: Symphony No 4 in C minor
Baiba Skride, violin
Boston Symphony Orchestra
Andris Nelsons, conductor
This concert by Andris Nelsons and the Boston Symphony Orchestra sets Bernstein's intensely lyrical Serenade (after Plato's 'Symposium') for solo violin and orchestra – a work composed for Isaac Stern and performed here by the prize-winning Latvian violinist Baiba Skride – alongside Shostakovich's uncompromising Fourth Symphony. This dazzling musical manifesto of the composer's modernist beliefs was withdrawn under duress before its scheduled 1936 premiere and wasn't heard publicly until 25 years later.
After the concert:
Adopt a Composer
The Adopt a Composer scheme is run by Making Music, in association with Sound and Music. This year seven composers have been paired with seven amateur performing groups around the country. The composer gets to work with the group over the course of a year to create a piece of music that is given its premiere performance by the ensemble, and Radio 3 is broadcasting the results.
Tonight you'll hear:
Edmund Hunt's piece performed by The Singers in Jesmond, Newcastle upon Tyne.