Main content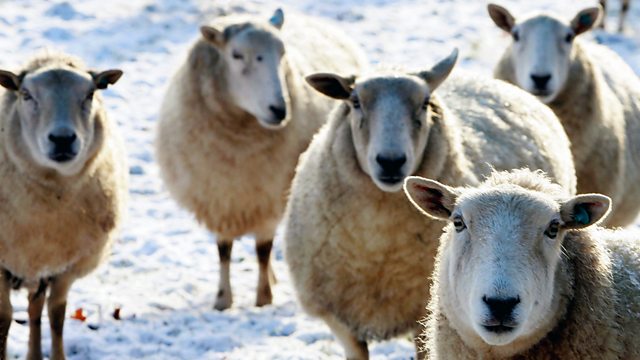 LAMMA 2019, hill farmers, rural golf course project
Anna Hill explores the shiny world of new machinery, with the latest from LAMMA 2019 - and asks why hill farmers need a louder voice in Westminster ahead of Brexit...
This week sees the return of LAMMA, the UK's biggest agricultural machinery show, taking place in Birmingham.
Last year, day two of the event had to be called off in dramatic fashion, when strong winds at its outdoor location in Peterborough prompted safety concerns.
Heather Simons checks out the 2019 event at its new indoor home, the Birmingham NEC - and finds some trepidation around machinery and tech investment...
Meanwhile concern about the future of upland farms across England, has prompted a move to resurrect the All Party Parliamentary Group on Hill Farming.
The previous incarnation of the group closed in 2015, when its head Tim Farron, MP for Westmorland and Lonsdale, had to step down after becoming leader of the Lib Dems. Now, there are calls for the group to reform - with Mr Farron keen to retake the helm.
So why do hill farmers need special help? Anna Hill speaks to Mr Farron and Cumbria hill farmer Will Cockbain.
All this week, Farming Today is focusing on rural development and it's impact on countryside communities.
Open spaces can have all sorts of ecological benefits, but they often go hand in hand with potential financial value - and balancing the two can be a challenge.
The village of Embo in the Scottish Highlands has plans for a world-class golf course on Coul Links, but the project has sharply divided local opinion.
Moira Hickey pays a visit to the site.