Main content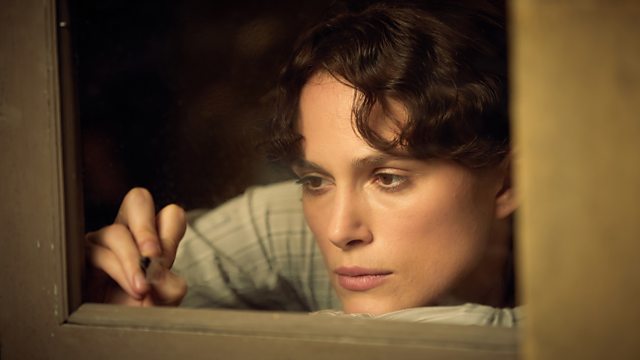 Keira Knightley, Sharon Horgan and Rob Delaney, Costa Poetry Winner
Keira Knightley on her new film Colette; Sharon Horgan and Rob Delaney discuss the return of Channel 4's Catastrophe; and the 2018 Costa Poetry Award winner, J.O. Morgan.
Keira Knightley discusses her new film about the celebrated French Belle Epoque author Colette, whose bestselling Claudine novels explored teenage sexuality and were inspired by her own life.
Rob Delaney and Sharon Horgan return with the BAFTA award-winning comedy series Catastrophe on Channel 4. Since becoming pregnant after a fast-moving romance in the show's first episode, the couple's life together has continued to spiral out of control, culminating at the end of series three with Rob succumbing to his alcoholism and being involved in a drink-driving incident. The pair discuss what it's like to star in and write the dark comedy.
Front Row has announced the winners of the Costa Book Awards 2018 this week. J.O. Morgan talks about Assurances, winner of the poetry category, his single long poem which runs through the Cold War, depicting the airborne nuclear deterrent in which his father, an RAF officer, was involved. It features passages in verse and others in what the poet calls not prose but unverse, and it is told through several voices – communications experts, civilians and even the atomic bomb itself.
Presenter : Samira Ahmed
Producer : Dymphna Flynn
Keira Knightley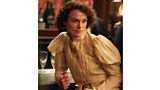 Colette, certificate 15, is in UK cinemas from 11 January 2019.
Images:
Main image above and image to the left: Keira Knightley as Colette in the film Colette
Sharon Horgan and Rob Delaney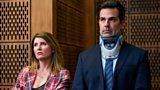 Series 4 of Catastrophe starring and written by Sharon Horgan and Rob Delaney is on Channel 4 on Tuesdays at 10.00pm from 08 January 2019, and available online on All4
Image: Sharon Horgan and Rob Delaney
Image credit: Channel 4/Avalon.
John Burningham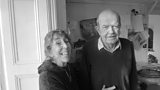 Image: John Burningham (Right) with his wife and fellow children's book writer and illustrator, Helen Oxenbury
Listen to Samira Ahmed's interview with John Burningham and Helen Oxenbury from 2018