Main content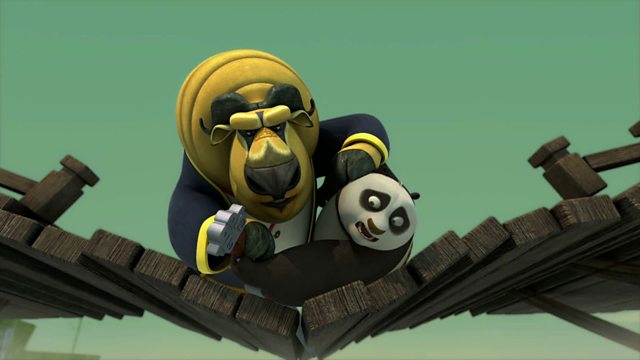 Samhladh an Deagh Laoch
Tha Po air tòir trophaidh sònraichte. Po has to add a trophy to the Hall of Heroes collection but can't find anything suitable.
Tha muinntir a bhaile air bhioran gus faicinn dè an trophaidh a tha Po gus a thabhann son Talla nan Laoch. Ge-tà, cha robh cuimhn' aig Po mun dleastanas seo 's gun aige ach ùine ghoirid gus duais iomchaidh a lorg!
The villagers are excitied to see what special trophy Po will produce for the Hall of Heroes collection. However, it would seem that Po forgot about this particular challenge and now has mere hours to find a suitable prize!