Main content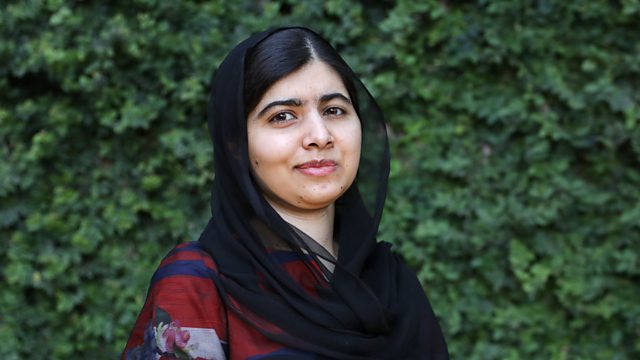 Malala's story
When Malala Yousafzai spoke out publicly in favour of education for girls in Pakistan, she became a target for the Taliban. With a prologue recorded by Malala.
Malala Yousafzai collected the stories in We Are Displaced to show that refugees are ordinary people caught up in extraordinary circumstances. As the poet Warsan Shire says in her poem Home, "No one leaves home unless home is the mouth of a shark. You only run for the border when you see the whole city running as well."
All that differentiates the young women whose stories we'll hear this week is that they found themselves in the middle of a conflict which forced them to leave their homes, their loved ones, and the only lives they had known.
This first extract tells of the events that drove Malala from her home in the Swat Valley, Pakistan, and how she came to be in a hospital bed in Birmingham.
With a prologue recorded by Malala.
Read by Lisa Zahra.
Abridged and directed by Kate McAll.
A Pier production for BBC Radio 4
The blog of the Pakistani schoolgirl Malala Yousafzai voiced by British girls her age.