Main content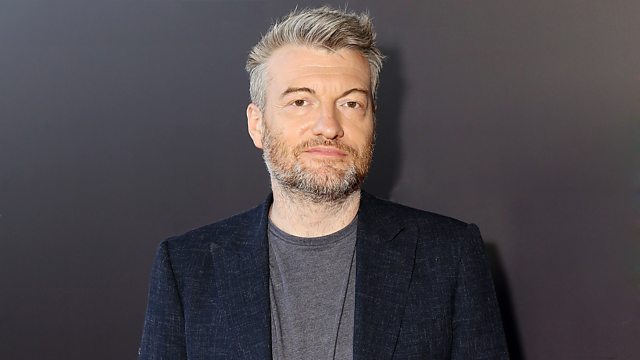 Charlie Brooker on Bandersnatch, Sophie Raworth reveals the Costa Book Award Winners
Charlie Brooker on his ground-breaking new interactive film, Black Mirror: Bandersnatch, where you can choose multiple storylines.
Charlie Brooker discusses his ground-breaking interactive film Black Mirror: Bandersnatch, where the viewer chooses multiple storylines. As Netflix's first adult live action interactive experience, does this herald the start of a new genre for entertainment?
Sophie Raworth (Chair of Judges) announces the category winners of the Costa Book Awards (2018) exclusively on Front Row and John talks live to the Best Novel winner.
Presenter: John Wilson
Producer: Timothy Prosser
Charlie Brooker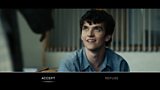 Fionn Whitehead in 
Black Mirror: Bandersnatch
on Netflix

Main image: Charlie Brooker
Image credit: Getty



Costa Book Award Winners
Costa Book Awards

First Novel:

Stuart Turton: The Seven Deaths of Evelyn Hardcastle

Poetry: 
J.O. Morgan: Assurances
Children's Book:
Hilary McKay: The Skylarks' War
Biography:
Bart van Es: The Cut Out Girl
Novel:
Sally Rooney: Normal People
Costa Novel Award Winner 2018 Sally Rooney