Main content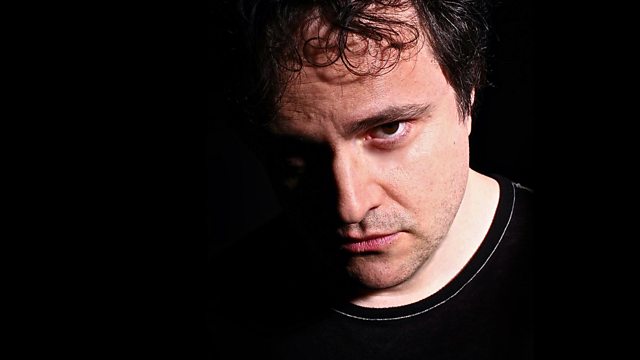 Andrew McGibbon talks to actress Julie Newmar, who danced in the film Seven Brides for Seven Brothers, had a romance with writer Louis L'Amour and was Catwoman on TV in 1966.
Batman, the comic strip hero, was created in 1939 by Bob Kane and Bill Finger for Detective Comics. While Batman never had a radio series of his own, the character made occasional guest appearances in The Adventures of Superman starting in 1945. By 1966 a new era dawned for the caped crusader, finally appeared in the flesh, in full colour on TV in the Batman series. Played by the late Adam West, Batman was a ratings winner and introduced us to a range of fiendish criminals. The success of the series increased sales throughout the comic book industry, and Batman reached a circulation of close to 900,000 copies.
One recurring character, Catwoman, began to appear in season one of the television series. While most of Batman's romantic relationships tended to be short in duration, Catwoman was his most enduring romance during the series. The interplay and on-screen sexuality between both characters was pushing the boundaries of what was acceptable, especially as this was shown as a children's programme in mid-afternoon.
Julie Newmar was a classically trained ballerina appearing as Dorcas, one of the brides in the smash hit film of Seven Brides For Seven Brothers in 1955. Stints on TV and on Broadway in The Marriage Go 'Round - for which she was nominated for a Tony - led her to play the role of Catwoman for the first two seasons of Batman.
Batman's fame faded when the TV series ended but Julie's career did not. She guest-starred in many TV shows of the era including The Monkees, The Beverly Hillbillies, Star Trek, Hart to Hart, Columbo and The Bionic Woman.
In the 1970s, Newmar received two U.S. patents for pantyhose and one for a brassiere. The pantyhose were described as having "cheeky derriere relief" and promoted under the name "Nudemar". The brassiere was described as "nearly invisible" and in the style of Marilyn Monroe.
Newmar married J. Holt Smith, a lawyer, on August 5, 1977, and moved with him to Fort Worth, Texas, where she lived until their divorce in 1984. She has one child, John Jewl Smith (born February 1981), who has a hearing impairment and Down's syndrome.
In the 80s Batman's fortune was revived by a new comic series written by Frank Miller and most recently by a string of successful Dark Knight films directed by Christopher Nolan.
Shortly before Adam West's death in 2017, he and Julie reprised their TV roles for 'Batman Versus Two-Face', a superhero film produced by Warner Bros.
Written and Presented by Andrew McGibbon
Produced by Nick Romero
A Curtains For Radio Production for BBC Radio 4
Last on
Broadcasts