Main content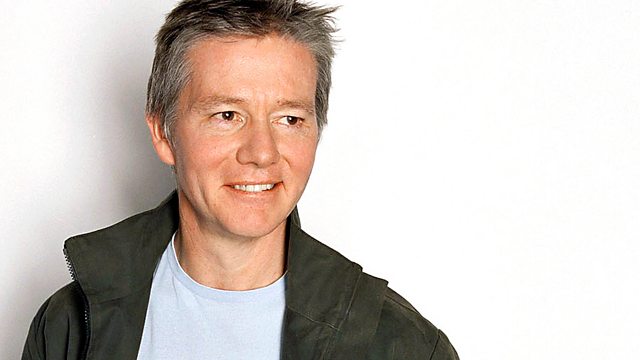 Programme 2, 2019
Tom Sutcliffe chairs the cryptic quiz of obscure knowledge and cunning connections.
(2/12)
If Shirley refused and Doris wavered, but a blonde and a brunette accepted, all of them repeatedly, this can only be Round Britain Quiz. Tom Sutcliffe will be expecting the teams from Scotland and Northern Ireland to explain what this, and plenty of other cryptic puzzles, are all about, in this second clash of the new series.
Val McDermid and Alan McCredie are the Scotland team, while Northern Ireland is represented by Paddy Duffy and Freya McClements. The more hints they need from the chair in arriving at the solutions, the more points they will drop along the way.
Tom will also reveal the answer to the teaser question he left unanswered at the end of last week's edition, and will set another for this week.
Producer: Paul Bajoria
Last week's teaser question
Tom asked: Eight Spaniards and a 1960s American singer with a conscience might easily find a line they weren't supposed to cross. Why?
The Spanish word for eight is ocho; which, with a change of final letter, might suggest the American protest singer Phil Ochs, who was most active in the 1960s. Changing the final letter again gives you the oche, the line behind which players have to stand when aiming at a dartboard. Ocho-Ochs-Oche.
Well done if you hit the target with that one. There'll be another teaser to think about at the end of this programme.
Questions in today's programme
Q1  From Dimity Castellano: What could it be about a telephone call, an ecclesiastical building, a blood-stained outhouse and a trans-continental journey that might make the granddaughter of a Labour leader put pen to paper?
Q2  In which fields of the arts would you admire, respectively: Billy of the Bull, Joe Greens, and Sandy Little-Barrels - and who are they?
Q3  From Steve Goddard and Joe Houlihan:  (Music)  How old would you be if these people were your grandchildren?
Q4  Add an insect to: a thoroughfare, to get the Great White; an uneven gait, to get a Colonel of the silver screen; a rodent, to get a spoiled child; and what God commanded, to get agricultural devastation.
Q5  From Chris Channing:  Shirley refused and Doris wavered, but a blonde and a brunette accepted - all of them repeatedly. How so, and who are they?
Q6  From Jock Barge: (Music)  Why might an Irish poet, a policeman from Lochdubh, Othello's deceiver, a prominent Leaver and a South American with the divine touch enjoy this?
Q7  If you add together a novel featuring a repetitious American army officer and one written by a Governor-General of Canada, you could reach - perhaps not for the first time - a road that used to link their two countries. Which road?
Q8  How could the Globe Theatre help an edible seed to be comic, a star to be alone, some clothes to want to be alone, and someone grumpy to be Julius Henry?
This week's teaser question
If you were unkind, how might you describe the fish-processing capital of Great Britain, W.S. Gilbert's house, and Norman Wisdom's boss?
The solution will appear next week.