Main content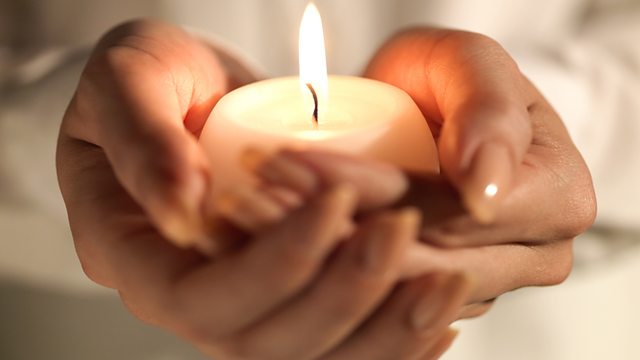 Epiphany: The Duty to Be Happy
On the feast of the Epiphany, Mark Tully considers the Magi, who carried the good news of a Saviour's birth to the wider world, and asks if there is a duty to spread happiness.
It is a matter of contention whether happiness should be the proper aim of life. The right to pursue it is enshrined in the American Declaration of Independence and the Dalai Lama has called it "the purpose of our life". Nietzsche, however, remarked that "only the Englishman" strove for happiness. Denominations of many faiths often seem to place more emphasis on atoning for sins than striving to be happy. On the feast day of the Three Wise Men taking "good news" out into the world, Mark Tully asks whether being happy and trying to spread happiness is a duty we all share. There are readings from the work of James Joyce and poet and performer Agnes Török and music from Scott Joplin and Jules Massenet.
The readers are David Westhead, Polly Frame and Francis Cadder.
Presenter: Mark Tully
Producer: Frank Stirling
Readings

Title: The Art of Happiness Author: The Dalai LamaEdited by Howard C CutlerPublished by Hachette
Title: The Gospel of Happiness: Re-discover Your Faith Through Spiritual Practice and Positive PsychologyAuthor: Christopher KaczorPublished by Crown Publishing
Title: Happiness Is PoliticalFound in Happiness is an Art FormAuthor: Agnes TorokPublished by Burning Eye Books
Title: Twilight of the IdolsAuthor: Friedrich Nietzsche Translated by Walter Kaufmann and R. J. Hollingdale
Title: Epiphanies 7Found in Poems and Shorter WritingsAuthor: James JoycePublished by Faber and Faber
Title: EpiphanyAuthor: Malcolm Guite