Main content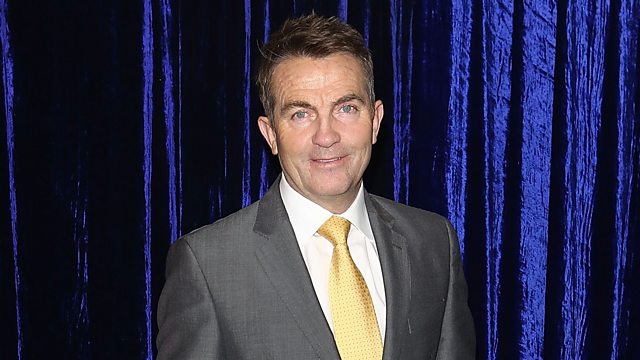 Bradley Walsh, Jodie Kidd and Mobeen Azhar
Actor and TV presenter Bradley Walsh, pub landlady Jodie Kidd, former footballer Len Johnrose on silver linings and living with MND. And Inheritance Tracks from Simon Williams.
Aasmah Mir and Mobeen Azhar are joined by the actor and TV presenter Bradley Walsh. Currently starring in Doctor Who, he talks about going on a father and son road trip in the US, where he was pushed to his limits with cowboy training and sky diving!
Former professional footballer and teacher, Len Johnrose, describes his small victories, silver linings and making the most of living with motor-neurone disease.
Gary Budd is a chimney sweep and also the founder, head coach and chief coxswain of The Pilot Gig Club in Lewes, East Sussex. He explains why he started the club and how it's brought the community together.
Julia Georgallis gives advice on how to eat your Christmas Tree. She turns hers into everything from fir jam, spruce ice-cream, pine smoked cauliflower and juniper gin!
And supermodel and petrolhead turned pub landlady, Jodie Kidd, describes turning 40 and how she's now living a healthier, more anchored life.
With Inheritance Tracks from Simon Williams. He chooses: I Whistle a Happy Tune from The King and I and Lullabye, sung by Billy Joel.
Producer: Louise Corley
Editor: Eleanor Garland
Last on
Broadcast