Main content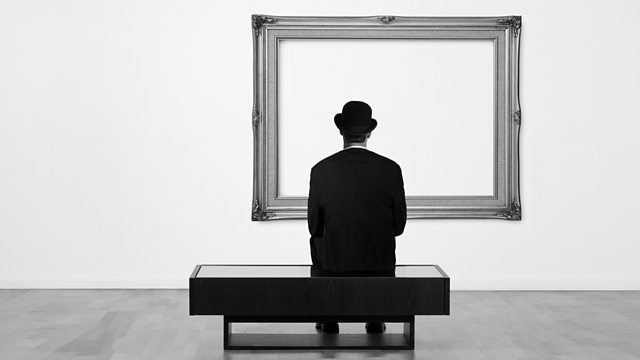 Keats Goes North
Fiona Stafford recreates John Keats's epic 1818 walk, which inspired his greatest poetry, hoping to change his image from consumptive weakling to strapping, fit, doctor-turned-poet.
The poet John Keats is often seen as a sickly individual, dying young due to his frailty. In this walking, talking Sunday Feature, Professor Fiona Stafford's aims to show that far from being a consumptive weakling who never left Hampstead, he was a strapping, fit young man who resigned as a doctor and undertook an amazing journey on foot, which was to inspire his greatest poetic works.
In July 1818, Keats travelled to Liverpool because his brother George was sailing to America. He would never see him again. Keats and his walking companion, Charles Brown, then walked across Cumbria to visit Wordsworth (who was out), on to Scotland, to Burns' birthplace (unimpressed by the gaudy mausoleum), to Northern Ireland (shocked by the poverty), Mull (where he got very cold and wet and probably got TB), Iona and Fingal's Cave (an inspiration), climbed Ben Nevis, then over the Highlands to Inverness before sailing back to London.
Professor Fiona Stafford builds on her five series of Radio 3 essay successes by following in Keats's footsteps, tramping his route, adding extracts from his letters and poems and of Charles Brown. She reflects on what Keats saw, thought and heard, witnessing them herself and walking parts of Keats' journey with Keats experts such as Professor Nigel Leask, Dr. Meiko O'Halloran and Keats biographer Professor Nicholas Roe. Fiona Stafford's windswept, dramatic storytelling recreates this epic journey aiming to transform Keats' image in the same way the journey transformed Keats from a doctor into a poet.
During this trip he wrote regularly to his brother, Tom, and sister, Fanny, including comic poems. The letters and poems from Keats's walking tour are full of fascinating detail and entertainment. This was Keats' first sight of mountains and outside of England, a literary pilgrimage and journey of exploration. The sights and sounds hugely influenced the creative outpouring of the following months, when Keats wrote all his best-known poems. This epic journey was the making of Keats the poet, as this active, rich, location feature shows, recreating his walk by also getting buffeted by the wind and waves just like Keats was on Iona and at Fingal's Cave, and visiting the significant places that transformed him.
Producer – Turan Ali. A Bona Broadcasting production for BBC Radio 3
Last on

Broadcasts