Main content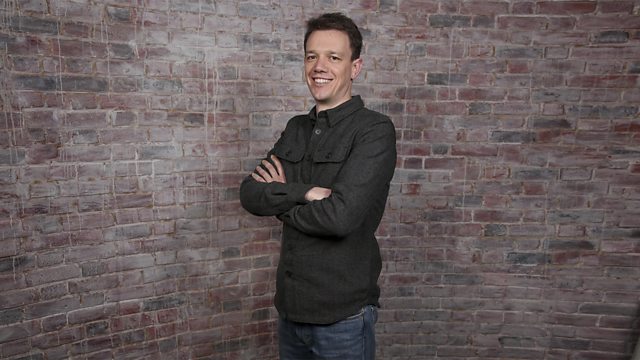 Frank Martin's Le Vin herbe
Tom McKinney presents Peter Dijkstra conducting the Swedish Radio Symphony Orchestra and Chorus in Frank Martin's take on Tristan and Isolde, his chamber opera Le Vin herbe.
Frank Martin's chamber opera take on the "Tristan and Isolde" story - "Le Vin herbé" is, in every way, a far cry from Wagner, but still in a league of its own; a human oratorio, an intimate and emotional story of love and death.
Frank Martin himself called the piece a chamber opera that is more influenced by Bach than Wagner, even if the background story is the same, a 'human oratorio'. In spite of the small ensemble and a focus on storytelling rather than dramatization, Martin's setting of the medieval love story is just as strong and gripping. Here, Peter Dijkstra, who is himself a passionate fan of Frank Martin's music, and the Swedish Radio Chorus perform "Le Vin herbé" in concert version, the immortal drama and the enchanting music.
2pm
Frank Martin - Le Le Vin herbé
Part I: Le Philtre
Part II : La Forêt du Morois
Part III : La Mort and Epilogue
Tristan…Marcel Reijans, tenor
Iseult…Johanna Winkel, soprano
Love Derwinger, piano
Members of the Swedish Radio Symphony Orchestra & Chorus
Peter Dijkstra, conductor
3.45pm
Raminta Serksnyte – Songs of Sunset & Dawn
Lina Dambrauskaite, soprano
Justina Grinyte, mezzo-soprano
Edgaras Montvidas, tenor
Nerijus Masevicius, bass
Swedish Radio Chorus
Lithuanian National Symphony Orchestra
Gledre Slekyte, conductor
Raminta Šerkšnytė's Songs of Sunset and Dawn is a fusion of thriving neo-romantic sounds and playfully exploratory motifs and techniques. It's a setting of the writings of the Indian and Bengali poet and philosopher Rabindranath Tagore.
Presented by Tom McKinney