Main content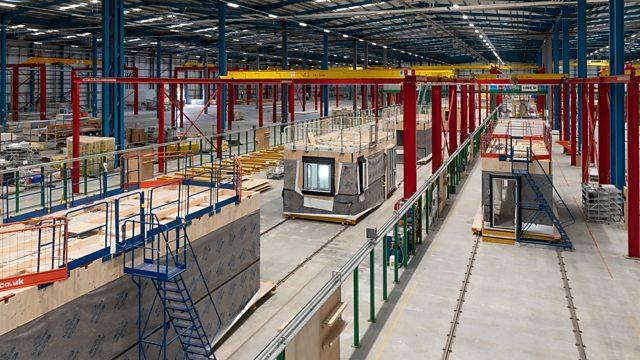 Home Truths
Is house building on the cusp of change? Manuela Saragosa meets the industry disruptors trying to ensure that's the case. Will huge numbers of new homes soon be factory produced?
Does the house building industry need to change? Manuela Saragosa meets the disruptors, the companies trying to transform how the vast majority of residential property is built. Across the country new factories are springing up - in a bid to manufacture our homes in much the same way as we do our cars. The risks are huge.
Significant investment is required to get things moving and demand for these new homes has yet to be tested. But the disruptors claim that the house building industry must modernise or die. Productivity is falling and traditional skills are in short supply - something that is likely to get worse as immigration reduces. Other countries, too, already build huge numbers of homes off-site, claiming that this results in quicker and cheaper construction. So, just how many of the hundreds of thousands of homes that we need to build might end up being factory produced?
Producer: Rosamund Jones
Last on