Main content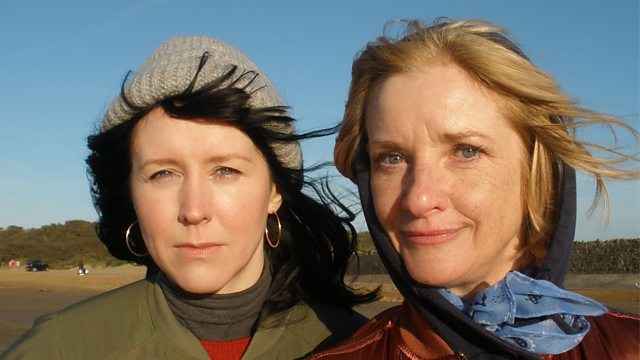 The Receiver of Wreck
Jen Green, The Receiver of Wreck, tackles the strangest case of her career when a rusting ship washes up on the shore in Fleetwood, Lancashire.
"Unusual? I've seen unusual. More than you would believe. Driftwood that looks like bodies and bodies that look like driftwood. Thirty thousand left footed trainers on a beach in Peterhead. A pod of seals living in a … whatever the collective noun is for a load of Zanussi fridges. That's unusual. What you're talking about is impossible. Ships do not disappear, float round the Irish Sea, never once being sighted, then reappear four and a bit decades later. That's impossible…"
Fleetwood, Lancashire, the depths of a dead winter, the bleakest in years. The small town - part failed seaside resort, part former fishing port - wakes to find a rusted old ship has washed up on its silting estuary. There is no-one on board, no craft have been reported missing anywhere in the Irish Sea and the boat is so weather-beaten that positive identification proves impossible.
Jen Green, The Receiver of Wreck, arrives to find rumour sweeping the town as to just what the boat might be. From pirate radio station to pirate ship, Russian spy vessel through to Gaddafi's gunrunning shipment to the IRA - no theory is too maverick for the small crowd sheltering at the front as to what the strange boat might have been…
CAST
Jen ..... Alice Lowe
Prudence Peacock/Denisa/The Voice ..... Jane Horrocks
Malcolm ..... Pearce Quigley
Kelly ..... Lucy Gaskell
Adam ..... Tom Meeten
Jeanicia/Hannah ..... Hayley Doherty
Tanicia ..... Hannah Livingston
Ben ..... Ben Cottam
Writer, Ben Cottam
Directed by Alison Crawford
Recorded on location at Weston-Super-Mare. Many thanks to Weston-Super-Mare Golf Club, Beachlands Hotel, North Somerset Council and Alison Kentuck (the real Receiver of Wreck).