Main content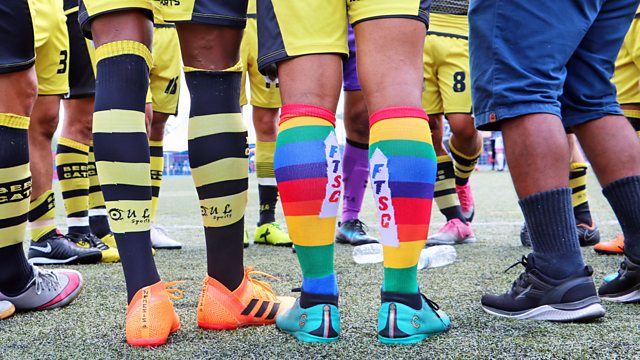 The Brazilian Footballer Who Never Was
How one boy's dream was cut short by the beautiful game's ugly prejudice in Brazil.
At 12, Douglas Braga arrived in Rio de Janeiro, a wide-eyed boy, ready to live out the Brazilian dream and become a professional footballer. At 18, he was signed by one of the country's top teams - but was also starting to realise he couldn't be true to himself and be a footballer. By 21, he'd quit the game. He knew he was gay and felt there was no place for him in a macho culture where homophobia is commonplace and out gay men are nowhere to be seen.
Now, at 36, Douglas lives in a country that just elected a self-styled "proud homophobe" as president, which some football fans have taken as a licence to step up their homophobic abuse and threats. But Douglas is back on the pitch and - with a growing number of other gay footballers - fighting back.
Reporter David Baker
Producer: Simon Maybin